Case study
Cooper Parry – stress management
From:

Part of:

Published:

15 July 2013
How Cooper Parry launched a health and wellbeing programme for staff that helped manage stress and improve general health and wellbeing.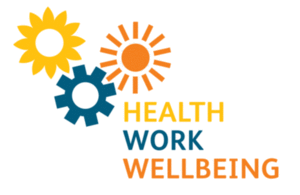 | Details | Cooper Parry |
| --- | --- |
| Sector | Business services |
| Number of employees | 195 |
| Type of workforce | Office-based professionals |
What issue was the organisation facing?
At the start of the economic downturn, Cooper Parry launched a health and wellbeing programme for staff. The company was being restructured and directors recognised the pressures employees were facing. The wellbeing programme focused on more than stress and gave people the chance to improve their general health and wellbeing as well.
What action did the organisation take?
Cooper Parry introduced a wellbeing programme called 'Looking After Number One'. This included:
team challenges (Global Corporate Challenge, Wii Olympics)
fitness tests
health kiosks so employees can check body mass index, blood pressure, body fat percentage and risk of cardiovascular problems
free massages
Wednesday Walks
nutrition advice
stress management advice
monthly fruit baskets
online information including deskercises, relaxation techniques and how to get more sleep
The company also organised a 6-week pedometer challenge. Teams of 5 employees carried a pedometer at all times – at work, walking the dog, on holiday, on social outings. The 18 teams walked more than 1,400 miles within 6 weeks – a distance equivalent to walking to the South of France.
Olivia Parrish, Director of Human Resources, said:
It has been by far the most successful internal event we have ever staged. Indeed, this success contributed tremendously to the wellbeing programme becoming embedded in the firm – and it continues to grow from strength to strength.
The firm has now entered the Global Corporate Challenge (an event which encourages participants to take 10,000 steps each day for 16 weeks) and introduced a range of other team events. A group of partners at Cooper Parry also climbed Snowdon.
What has been the impact of implementing health interventions?
Cooper Parry won the Business In The Community 2011 Bupa Workwell Award for Excellence.
Chief Executive Jeremy Bowler said:
The award is a culmination of the investment and commitment we have made in our business to the health and wellbeing of our team and it is great news that we have been recognised for this, particularly given the companies we were judged against.
The firm has also seen other benefits following the start of the programme. Olivia Parrish said:
Team engagement is measured each year and continues to see an improvement year on year. In the first year of the programme, absence dropped by 42% and remains incredibly low at under 2%. Involvement in volunteering has increased by 35% and client feedback is also at a fantastically high level.
Cooper Parry's Chief Operating Officer Ade Cheatham said:
We have our most engaged and productive team ever and are celebrating the most successful financial performance in our history. There is no doubt that our investment in wellbeing has and continues to have a positive impact on how our teams feel, how well we are managing our growth plans and importantly, the value we add to our clients.
---