Case study
Community Work Placement lands Leon job with international firm
After 5 months on a Community Work Placement, Leon's perseverance paid off and he was offered a full-time job with a parcel delivery firm.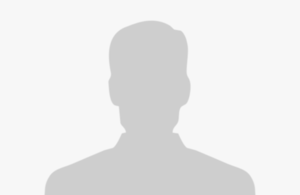 Leon enjoyed steady employment in a variety of roles as a general handyman after leaving school. However, once the recession hit the UK economy in 2008, regular work started to dry up and Leon found himself out of a job.
Leon, who lives with his wife and 3 children, went to his local Jobcentre Plus in early 2012. After a period of claiming Jobseeker's Allowance while looking for work, he was assigned to the Work Programme for extra support. Unfortunately, after 2 years he still hadn't found permanent employment and his confidence was badly affected as a result.
He explained:
I was concerned that I had been unemployed for a while and had a family to support. I spent long periods each day looking for jobs on the internet and the local papers but nothing worked.
In June 2014, Leon and his Jobcentre Plus work coach agreed that the Community Work Placement scheme would provide Leon with valuable work experience. He started a placement at a local children's hospice. Alongside searching for jobs, Leon's work coaches also spent time with him preparing his CV, teaching him interview techniques and preparing him to return to permanent employment.
He said:
When I first joined the Community Work Placement, I didn't hold out much hope but it is a very well structured programme. It is very focussed on the needs of the individual and getting them into work. The mock interviews and teaching general interview techniques were the most beneficial part for me.
In November 2014, Leon attended a local jobs fair and spoke to representatives at a parcel delivery firm. They invited him to attend an interview for a position working in their warehouse, which would also entail helping to deliver parcels. He was offered the job a few weeks before his Community Work Placement was due to end just before Christmas.
Leon credits the Community Work Placement scheme with helping him find his job. He hopes to progress quickly in the company by completing his licence to become a full time driver soon.
He added:
Community Work Placement helped restore my confidence and prepared me for my current job by getting me used to a full time working environment. The people who supported me at the Jobcentre, the placement provider and at the children's hospice were fantastic every step of the way. I am very grateful to them.

I am so much happier in life now and it's great having money to be able to socialise with friends, treat the family to days out and doing the little things again.