Case study
Arriva Buses Wales – healthy eating and exercise
From:

Part of:

Published:

15 July 2013
How Arriva Buses Wales introduced a wide variety of health and wellbeing activities for its staff.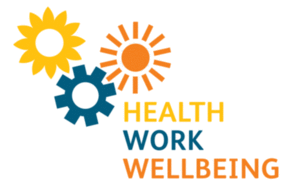 | Details | Arriva Buses Wales |
| --- | --- |
| Sector | Travel and transport |
| Number of employees | 660 full-time and 42 part-time |
| Type of workforce | Drivers, mostly male |
What issue was the organisation facing?
Arriva Buses Wales has depots in Aberystwyth, Bangor, Chester, Llandudno Junction, Rhyl and Wrexham. Approximately 90 per cent of the workforce is male and the majority of staff are drivers.
The company has health and wellbeing principles in both its business strategy and culture. It has long been felt that the health and wellbeing of the staff should be a major priority, in that the company gains in so many ways from a healthy, happy workforce. Not least of these gains is the fall in the number of days of sickness that is almost always achieved when health and happiness are seen as a corporate standard.
What action did the organisation take?
Informed by an employee health survey, Arriva has introduced a wide variety of health and wellbeing activities for its staff, including:
a weekly fruit and vegetable co-operative
cycle initiatives
golf tuition
football teams
health awareness days
Key messages, including no smoking, keeping hydrated and green travel, are promoted to drivers and passengers. Managers support this work through a range of health and wellbeing policies, a rigorous approach to health and safety and access to an occupational health service.
The business has a strong ethos of corporate social responsibility, from minimising its impact on the environment to maximising its contribution to local communities, including the 'eco manager' initiative to increase fuel efficiency, free transport for community groups, social events for young people and support for local football clubs and charities.
Barry Mellor, General Manager in Rhyl and Chairman of the 'Arrivalivin' Committee for Corporate Health, said:
We wanted to create an environment where staff feel valued and can maximise their contribution to the work of the Arriva team, whilst feeling healthier and happier in their work. By persuading our staff to look at the perceived benefits of healthier living, a number of schemes have already manifested themselves, such as the Rhyl Engineers' lunchtime bike trips.
What has been the impact of implementing health interventions?
Arriva's senior managers acknowledge the business benefits that a focus on health and wellbeing can deliver, as well as to families and the wider community, and have experienced improvements in attendance, reduced sickness absence, improved motivation and reduced driver stress levels of between 10 and 15 per cent.
Arriva's work to integrate staff health and wellbeing into the business has been recognised with a Bronze Corporate Health Standard Award and the team are keen to continue their health improvement work and progress to the next level of the Corporate Health Standard.
---