Case study
Airbus Operations Ltd – mental health
From:

Part of:

Published:

15 July 2013
How Airbus Operations Ltd UK and Cheshire and Wirral Partnership NHS Foundation Trust tackled mental health issues.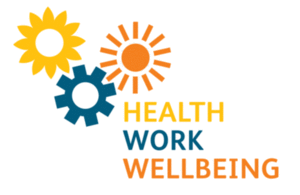 | Details | Airbus Operations Ltd UK |
| --- | --- |
| Sector | Manufacturing |
| Number of employees | 6,300 |
| Type of workforce | Blue and white collar staff |
What issue was the organisation facing?
Like many other organisations, Airbus Operations Limited in Broughton found mental health issues were having a significant impact on attendance, productivity and financial performance.
In 2007, mental health caused 25% of all absence at the manufacturing facility and the average absence per case was 49 days. Mental health absence was the second largest reason for absence after musculoskeletal issues.
The workers are primarily men, many of whom have an engineering background. Some employees have previously served in the armed forces and this has resulted in a number of cases relating to post-traumatic stress disorder. Depression and anxiety-related illnesses are the predominant causes of mental health absence.
The referral process for statutory NHS services, as well as issues around confidentiality, had made it difficult for employees engage with these services. The length of time it took to access mental health services prevented employees from obtaining the appropriate support at an early stage and thus hindered Airbus's efforts to manage absence and support recovery.
What action did the organisation take?
Airbus decided to work with Cheshire and Wirral Partnership NHS Foundation Trust (CWP) to develop an innovative approach to address employee wellbeing. A holistic approach to support was adopted rather than the traditional medical model. The goal was to introduce an onsite service for Airbus employees that maintained their health and wellbeing in the workplace, but also de-stigmatised mental health issues.
Infrequent sessions were already being undertaken by a consultant psychiatrist on an ad hoc basis, which served to inform in terms of fitness to work. A mental health and employee support team was also established to manage the needs of the business and employees.
The existing Airbus Occupational Health and Wellbeing staff engaged with a team of experienced counsellors as an integral part of the function. Additionally, onsite weekly sessions with a registered mental health nurse and monthly sessions with a consultant psychiatrist were arranged.
Airbus also trained 2 members of staff as Mental Health First Aid trainers. They provide training to line managers, HR personnel and Trade Union Representatives.
What has been the impact of implementing health interventions?
Providing quick access to appropriate treatment has had a positive impact upon sickness absence and performance in the company.
Delivery of the service in the workplace allows employees to access treatment in work time. This reduces the need for time off and the likelihood of employees not turning up for treatment. Appointments can also be offered in the evenings and off-site if required, maximising flexibility and confidentiality.
Advice is offered to the business in terms of 'reasonable adjustment'. This allows people experiencing mental health issues to remain in work, thus protecting self-esteem and maintaining supportive relationships. Those involved in supporting employees, including business managers, human resources, occupational health and therapists, engage in "case conferences". These have helped to increase organisational confidence in the service.
By 2009, mental health-related absence reduced from 25% of all absence to 18.5%. Additionally the average length of absence per episode reduced from 49 days to 35 days. In 2010, absence decreased to 11.94% with a further reduction in average length of absence to 34 days. While receiving support, 89% of all referrals to the service remained in work.
The investment in providing this initiative has benefited Airbus in both financial and cultural terms, as well as significantly enhancing the wellbeing of its employees. Airbus in partnership with CWP was a finalist in the Health, Work and Wellbeing category of 2010's National Business Awards.
---