Posizione geografica
UK e Italia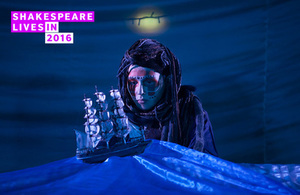 L'Ambasciata Britannica di Roma si fa promotrice per l'Italia di una serie di iniziative mirate a sostenere i festeggiamenti globali in onore di...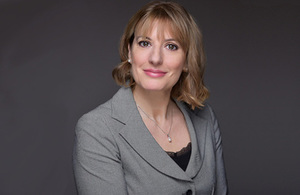 Jill Morris prenderà il posto di Christopher Prentice CMG in qualità di Ambasciatrice britannica presso Italia e San Marino
aggiornato
Comunicato stampa
La nostra missione
Consolidare le ormai storiche e fondamentali relazioni con l'Italia al fine di assicurare ai cittadini britannici maggiore prosperità e sicurezza.
Documenti
Organizzazioni
Foreign & Commonwealth Office
L'Ambasciata Britannica di Roma si occupa di mantenere e portare avanti le già forti relazioni fra il Regno Unito e l'Italia, nostro partner in numerose organizzazioni internazionali quali l'UE, il G8, il G20 e la NATO. La nostra collaborazione con l'Italia si muove su diversi campi fra i quali il settore economico e, in particolare, le misure in grado di generare ricchezza in entrambi i Paesi, la regolamentazione commerciale all'interno del mercato unico, le politiche energetiche e la sicurezza internazionale.
Ambasciata Britannica Roma
Via XX Settembre 80/a
00187 Roma
Italia
Email italy.consulate@fco.gov.uk
Telefono +39 06 4220 0001
Fax +39 06 4220 2333
Emergency consular assistance (24 hours) 06 4220 0001
Gli uffici dell'Ambasciata Britannica a Roma non sono aperti al pubblico. Vi si accede unicamente per appuntamento.
Non diamo informazioni sui visti per il Regno Unito.
Access and opening times
Foreign & Commonwealth Office
The British Consulate General Milan represents the UK government and provides services to British nationals.
British Consulate General Milan
Attraverso l'ampia rete di specialisti e contatti operanti nel Regno Unito, nelle ambasciate britanniche ed in tutte le altre sedi diplomatiche, UKTI offre alle suddette aziende gli strumenti necessari per essere competitive sulla scena mondiale.
UK Trade & Investment Italy
Department for Business, Innovation & Skills
Foreign & Commonwealth Office