World location
UK and Honduras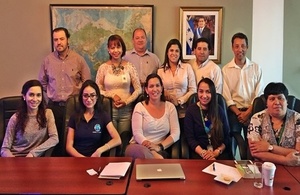 The Director of the South Atlantic Environmental Research Institute (SAERI), Dr Paul Brickle, visited Roatán and Tegucigalpa last week.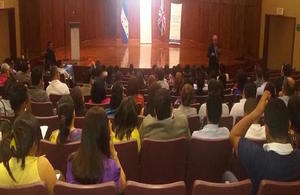 International experts shared the latest advances in international practices to improve the management of public procurement in Honduras.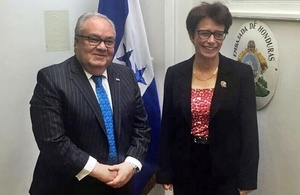 British Ambassador to Honduras, Carolyn Davidson, took advantage of a recent visit to London to meet with the Honduran Ambassador to the UK, Mr....
Our mission
We work with Honduras (but remotely from Guatemala City) to action the UK government's commitment to improve relations with Latin America. This includes supporting prosperity by helping the UK increase exports and attracting foreign investment; improving human rights; supporting the security and justice sectors; and resolving and preventing conflict. These are supported by the UK funding a range of projects and public diplomacy
Documents
Organisations
Foreign & Commonwealth Office
There is no British Embassy in Honduras. The British Embassy in Guatemala City is responsible for developing and maintaining relations between the United Kingdom and Honduras.