News story
Greece travel advice - travel disruption due to strikes
A strike by truck drivers and a protest by air traffic controllers in Greece are likely to cause travel disruptions. Further strikes are likely during the summer.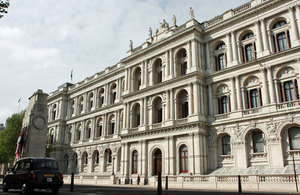 From 25 July truck and tanker drivers in Greece are on strike until further notice. Petrol shortages are expected. Motorists are advised to ensure that they have sufficient petrol to reach their destination.
Following earlier protests, there is a possibility that air traffic controllers in Greece will continue to "work to rule", limiting the number of flights landing and departing in Greece. Some flights may be cancelled or delayed. Passengers are advised to contact the airline they are travelling with for further information.
Visitors should expect regular strikes and demonstrations throughout Greece during the summer months.
For further information, see the Foreign Office Travel Advice for Greece.
Published 26 July 2010