News story
Greece travel advice - strike by air traffic controllers
If you are planning to fly to or from Greece this weekend, check with your carrier or tour operator for possible flight disruptions.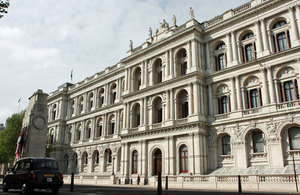 There is a strong possibility that air traffic controllers in Greece will be on strike for 24 hours on Sunday 25 July.
Discussions on the legality of the strike are continuing over the weekend. Passengers should contact the airline they are travelling with for further information.
For further information on travel in Greece, see the official Foreign Office travel advice for Greece.
Published 23 July 2010