News story
Greece travel advice - industrial action
Public and private sector trade unions in Greece are taking part in a 24 hour general strike on 15 December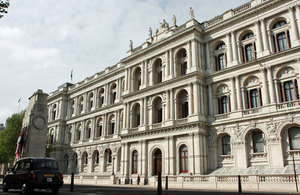 There will be no flights to or from any Greek airport on 15 December. Passengers are advised to contact the airline they are travelling with for further information.

Services at all Greek ports will be suspended for 24 hours
Train services throughout Greece will be suspended for 24 hours (including the Athens suburban railway)
The Athens metro will operate between 10:00 and 18:00 only
Buses and trolley buses in the Athens region will operate between 09:00 and 21:00 only
Taxis throughout Greece will participate in a work stoppage between 10:00 and 14:00
On 16 December public transport in the Athens region (i.e. buses, trolley buses, trams, metro and suburban railway) will not be operating for 24 hours due to industrial action.
IKA (social security foundation) doctors are participating in industrial action from 14-17 December. Hospitals and emergency services are not affected.
You should exercise extreme caution around public demonstrations and protests in major urban centres.
For further information, see our travel advice for Greece.
Published 14 December 2010