World news story
Czech Republic vs Scotland: travel advice
Advice for fans travelling to Prague for the friendly match between Czech Republic and Scotland on 24 March 2016.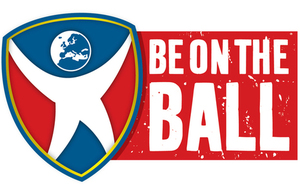 'Be On The Ball' when travelling abroad to watch the football. Our advice and guidance is designed to help you have an enjoyable and hassle-free time.
As well as this advice, check out our general travel advice for Czech Republic.
Date: Thursday 24 March 2016
Venue: Generali Arena, Prague
Time: 8:45pm (local time)
Passports and visas
You don't need a visa to travel to the Czech Republic, but your passport should be valid for the duration of your stay.
Remember your European Health Insurance Card (EHIC) but also take out travel insurance, even if you're only going for one night - it could save you a lot of money if you get into difficulties.
You should carry your passport with you at all times for identification purposes as police officers may fine you or arrest you if you fail to do so. You should be ready to produce an ID (e.g. driving licence, photocopy of passport) at the entrance to the stadium.
If your passport gets lost or stolen while in the Czech Republic, you will need to obtain an Emergency Travel Document (ETD) from the British Embassy Prague.
Getting to the stadium
Address: Milady Horákové 1066/98, 170 82 Praha 7 – Letná
The Generali Arena is located in the Letná areas just north of Prague's old town. There are various trams that stop right in front of the stadium at the stop Sparta, i.e. 1, 8, 12, 25, 26. Line 5 and 26 can be taken from the Old Town, and line 12 from the west bank of the river and Nádraží Holešovice railway station.
Alternatively, the walk from the Old Town Square takes about 20 minutes. Walk north over Pařížská street, cross the Vltava river, and then up the Letná Park. The walk from Prague Castle takes about just as long.
If you come from the southern part of the city centre or Prague's main railway station (Hlavní Nádraží), you can also use the metro. Take the green metro line A from, for example, the station Muzeum or Staroměstská, and get off at Hradčanská. From there it is a 5 to 10-minute walk.
Local transport
Information on Prague local transport connections
Map of Prague metro
If travelling by taxi, you are advised to use major taxi companies, such as Tick Tack Taxi (+420 721 300 300), AAA (+420 23311 3311) or Profitaxi (+420 26131 4151) .
If you do pick up a taxi in the street, always check the per kilometre price, which should be clearly marked on the side of the taxi, before getting in. Some taxis operating in areas frequented by tourists can charge highly inflated prices.
At the match
The Gates will be opened two hours prior to kick-off.
You are advised to avoid corner of Gate 2 which is a home stand. This place will be under riot police control.
Your passport is not needed to enter the stadium but please make sure you are able to produce a photocopy of your passport or another form of ID.
Body search and personal belongings check will be in place. Fans are NOT allowed to bring drinks, poles, flares and/or weapons
Scotland supporters will be kept behind for around 20 minutes after the match to allow the home fans to disperse.
Tips
As in any other city beware of pickpockets and bag snatchers at airports, railway stations, around the town centre and when using public transport. Only carry what you need, leave spare cash and valuables in hotel safety deposits.
Useful contacts
British Embassy Prague
Thunovska 14
116 00 Prague 1

Tel: (00420) 257 402 111
Fax: (00420) 257 402 280
E-mail: prague.consular@fco.gov.uk
Opening hours: Monday-Thursday: 9am-12pm, 2pm-5pm. Friday: 9am-4pm
Emergency services numbers
Emergencies 112
Ambulance 155
Police 158
Fire brigade 150
Further information
Published 18 March 2016