Case study
Insolvency Service criminal prosecutions
Examples of successful prosecutions by the Insolvency Service Criminal Enforcement team.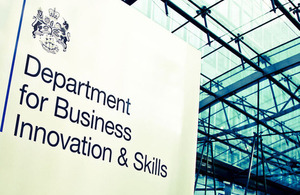 Between April 2016 and March 2017, the Criminal Enforcement team successfully prosecuted 97 defendants. Of those:
63 received immediate or suspended custodial sentences ranging from 8weeks to 4 years, and most of the remainder received community orders, supervision orders and fines.
31 were disqualified from being involved in the running of limited companies ranging between 1 and 15 years
3 Compensation orders ranging from £754.66 to £12,358.06
53 Cost orders totaling £435,767.67
Acting as a director of a limited company whilst disqualified
Mr H was disqualified for 9 years from being a director or managing a limited company, following a previous company failure. Despite this he set up a new firm and appointed his wife as director.
However, it was he who ran the company. He lied to customers about his background so they unwittingly entered into contracts with the company. Mr H failed to complete the work.
Mr H was convicted of acting as a director of a company whilst disqualified, and of fraud.
He was imprisoned for 30 months and ordered to pay compensation to the fraud victims as well as costs to BIS. Mrs H was convicted of assisting her husband and given a 12 month community order with 120 hours of unpaid work.
Bankrupt acting as a director of a limited company whilst disqualified
Mr J was made bankrupt for debts arising out of the failure of his haulage company. He did not co-operate with the Official Receiver so his discharge was suspended.
Despite still being bankrupt, some 3 years later he set up another haulage company and appointed himself a director, in breach of the order.
When applying for finance for the company his status as a bankrupt became clear, so he had to resign as a director. However, he appointed his partner D as director and with her help continued to run the company for another year before it went into liquidation with debts of over £175,000.
Mr J was given an 8 month prison sentence suspended for 2 years, disqualified as a director for 5 years and had to pay costs to BIS. D had a 4 month curfew order made against her.
Failure to disclose property to the Official Receiver and fraudulently removing property
Mr S was declared bankrupt with a debt of £58,128.
Prior to being made bankrupt, and knowing he was being pursued by HM Revenue & Customs for unpaid tax and by the Department for Work and Pensions for overpayment of pension tax credits, he fraudulently removed £25,300 from his account, whilst he was insolvent and without using any of it to pay off his debts.
As a bankrupt he had a duty to disclose property to the Official Receiver, and he failed to disclose he still had a bank account. He had removed £12,300 by the time the Official Receiver discovered this 'secret account'.
Mr S was sentenced to 12 months imprisonment on each count to run at the same time.
Failure to preserve company accounting records
Mr L was the sole director of a company that was wound up. As a director he had a duty to maintain and preserve the company's accounting records.
Mr L had failed to preserve the company's accounting records. Without the records it was not clear to the Official Receiver:
why £1.1 million had been withdrawn from the company account via cashed cheques
why £124,42 was taken out in cash
what wages had been paid
Mr L was sentenced to 4 months imprisonment suspended for 1 year.
Published 13 November 2013
Last updated 30 June 2017
+ show all updates
Updated statistics
Updated figures for the teams work between 2014 and 2015
First published.