World location
UK and Jamaica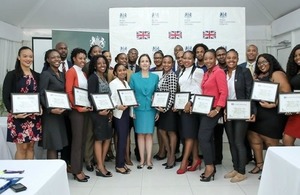 The British High Commission is pleased to announce that 23 Jamaicans and 1 Bahamian have been awarded the 2016-17 Chevening Scholarships to study...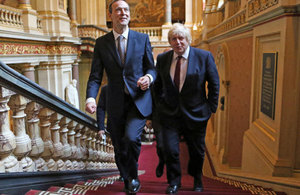 Boris Johnson is the new Foreign Secretary following Theresa May's appointment as Prime Minister.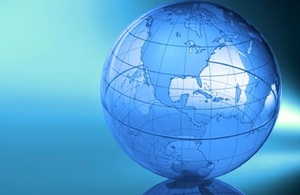 Consular Rate of Exchange from 9 February 2017.
Our mission
We work to retain our strong engagement with Jamaica and the UK's allies in the Caribbean to achieve UK national objectives and support British nationals. As a major donor and member of the EU, we support trade, help develop the economy and its ability to adapt to the challenges of climate change and natural disasters; increase security and reduce organised crime.
Documents
Organisations
Foreign & Commonwealth Office
The British High Commission in Kingston is responsible for developing and maintaining UK government relations with Jamaica and the Bahamas.
British High Commission Kingston
British High Commission
P O Box 575
28 Trafalgar Road
Kingston 10
Kingston
Jamaica
Telephone: +1 (876) 936 0700
Access and opening times
Department for International Trade
Department for International Trade (DIT) helps UK-based companies succeed in the global economy. We also help overseas companies bring their high-quality investment to the UK's dynamic economy.
Department for International Trade Jamaica
Department for International Trade Jamaica
British High Commission
28 Trafalgar Road
Kingston
10
Jamaica
Direct Line +1 (876) 936-0717
Department for International Development
We work in the Caribbean to reduce the region's vulnerability to economic shocks, high levels of violent and organised crime, natural disasters and climate change.
DFID Caribbean
British High Commission
Lower Collymore Rock
St. Michael
BB11000
Barbados