World location
UK and Cuba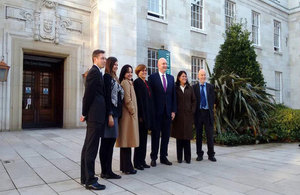 Cuban VM of Higher Education Dr. Aurora Fernández visited the UK as part of the project "Strengthening UK-Cuba educational links"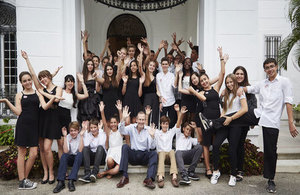 Sharing the best of British, Costa Rican and Cuban music.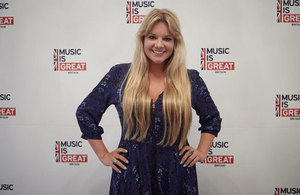 Two creative islands working together to build capacities.
Our mission
We develop the important and longstanding relationship between the UK and Cuba, which involves dealing with a wide range of political, commercial, security and economic questions of interest for both countries.
Documents
Organisations
Foreign & Commonwealth Office
We work with the Cuban government on a wide range of areas that include increasing bilateral trade and reducing the threat of organised crime.
Department for International Trade
Department for International Trade (DIT) helps UK-based companies succeed in the global economy. We also help overseas companies bring their high-quality investment to the UK's dynamic economy.
Department for International Trade Cuba
British Embassy
Calle 34 No. 702 e/ 7ma y 19
Miramar
Havana
Cuba