World location news
Cuba and the UK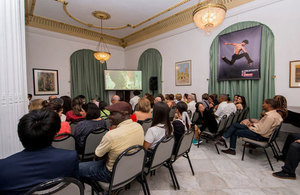 On February 27, Carlos Acosta, world-renowned dancer and choreographer, Director of the Acosta Danza Company, gave a talk at the British Residence in Havana.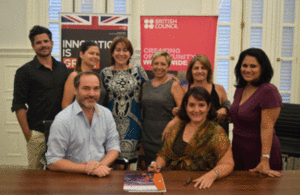 Since 1940 the British Council (BC) has promoted UK education and culture. This year BC is celebrating its 20th anniversary in Cuba.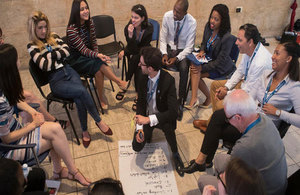 The First Chevening Summit in Cuba took place on 25 and 26 January 2018. Chevening scholars from the island met to exchange views on their experiences in the...
published
Worldwide news story

published
Worldwide news story

published
Worldwide news story
Our mission
We develop the important and longstanding relationship between the UK and Cuba, which involves dealing with a wide range of political, commercial, security and economic questions of interest for both countries.
We work with the Cuban government on a wide range of areas that include increasing bilateral trade and reducing the threat of organised crime.
We support improvements on human rights, recognizing positive developments and raising concerns when we have them. We also provide consular support to British nationals..
Documents