News story
Travel advice for Peru: Foreign Office advise against travel to Puno and the surrounding region
We advise against travellers attempting to enter or leave Peru by ferry from Puno. We advise travellers stranded in Puno and the region to remain in their lodgings and avoid contact with the demonstrators.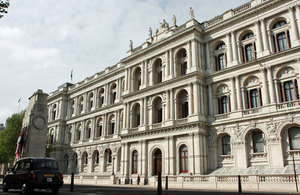 Protesters in the southern Puno region have blocked roads including in Puno city and at the border with Bolivia (at Desaguadero) suspending all transit in this area.
There are increasing reports of attacks against pedestrians, cars and small businesses.
The Puno port at Lake Titicaca has also been closed by protestors preventing transit between Peru and Bolivia by boat.
The rail service between Cusco and Puno has been suspended.
Concerned British nationals in Peru should call 617 3000 and British nationals in the UK should call the FCO switchboard on 020 7008 1500.
Published 28 May 2011