World news story
Super Bowl 51 travel advice
Advice for fans travelling to Houston, USA, for the Super Bowl on Sunday 5 February 2017. The New England Patriots will play the Atlanta Falcons.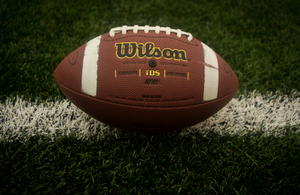 Date: Sunday 5 February 2017
Venue: NRG Stadium
Kick off time: 5:37pm
As well as this advice, check out our travel advice for USA.
Passports and visas
You will need prior authorisation to enter the United States using a British passport, either through a visa, a Permanent Resident Card, or the Visa Waiver Programme (ESTA). Restrictions apply depending on the type of passport you hold, your nationality, criminal history, and countries you may have recently visited.

Your European Health Insurance Card (EHIC) is not valid in USA, so travel insurance is essential, even if you're only going for one night - it could save you a lot of money if you get into difficulties.

You must carry a passport showing that you have leave to enter or remain with you at all times.

If you lose your passport, you may be eligible for an Emergency Travel Document from the British Consulate in Houston. You can book an appointment here.
Getting to the stadium
Parking at NRG Park: Parking permit prices for Super Bowl LI are as follows:
Car/SUV: $100 per permit
Limo/Van: $200 per permit
Mini Bus: $250 per permit
Bus/RV: $300 per permit
Cash Parking: day of as available
Visit superbowlparkmobileglobal.com or contact +1 (866) 715-7210 or email for more information
METRORail: The METRORail Red Line connects Downtown Houston and NRG Park with service every 4 minutes during peak game-day hours. NRG Park is at Stadium Park/ Astrodome Station. You can connect via METROBus or METRORail Purple and Green Lines at the Central Main Street station. The ride from downtown to NRG is approximately 17 minutes and costs $1.25 each way (or $3 all day fare). You can buy your fare in advance via METRO app or find more information online.

More information on METRO routes, and details on how to sign up for alerts, can be found here.

Connectors: Hop on a special event METROBus to and from NRG Park from the Galleria area. This route will leave at specified times to and from the game for one flat fee of $2 each way or $4 round-trip. Find exact pick up locations and schedules online.

ADA: For visitors with disabilities, METRO offers 100% accessibility and also provides paratransit via METROLift. Call +1 (713) 225-0119 for more information.

Taxi Stand: Taxis will be available in the Brown Lot of NRG Park. To call a taxi to get to the game prior to kick-off, please use the City of Houston Taxi App by ARRO. Riders can download the app for free on smart phones. In the Downtown Houston area, Houston taxis are offering Six in the City, $6 taxicab rides anywhere downtown by any taxi company in Houston.

Uber Lot: Ubers will drop off and pickup from the Maroon lot at NRG Park.
At the match
You should enter the Stadium at the section listed on your ticket. Please bear in mind that the NRG Stadium and Park, including farthest parking lots, is about 2 miles wide. So, be prepared to walk a bit no matter how you get there.
Access to the stadium may be slow. There will be ticket checks and bag and body searches at the entrances. To avoid a last minute bottleneck you should get to the stadium early.
The parking lots open at 11am, and gates open at 1pm. The Game Day Fan Plaza at NGR Park will be between 1pm – 5pm.
In addition to items which would usually be prohibited in the UK, please note the following restrictions at the stadium: All weapons and firearms; air horns; video and audio recorders; professional camera equipment and photography lenses over 3" in length; whistles; noisemakers; sealed packages of any kind; bottles; cans; coolers; containers; fireworks; Frisbees; inflatable objects; illegal substances; laser pointers/ pens; outside food or beverage (exceptions for medical reasons and children); remote controlled cars; skateboards; hoverboards; drones; UAVs; binocular cases and camera cases.
NFL All Clear Bag Policy
The NFL has limited the size and type of bags that may be taken into stadiums. Permitted bags:
Bags that are clear plastic, vinyl or PVC and do not exceed 12" x 6" x 12."; or
One-gallon clear plastic freezer bag (Ziploc bag or similar); or
Small clutch bags, approximately the size of a hand, with or without a handle or strap can be taken into the stadium with one of the clear plastic bags;
An exception will be made for medically necessary items after proper inspection at a gate designated for this purpose.
Tips
As in any other city beware of pickpockets and bag snatchers at airports, railway stations, around the town centre and when using public transport. Only carry what you need and leave spare cash and valuables in hotel safety deposits.
Don't leave passports or valuables in rental cars, including in the boot, as there have been a high number of thefts by gangs targeting the vehicles of those who appear to be tourists.
If pulled over by law enforcement, remain in your vehicle unless asked to exit the vehicle.
An individual can be brought to the Sobering Center by any law enforcement agency in Houston for public intoxication. They may be taken to the center in lieu of going to jail if they are non-violent and have no warrants for their arrest. The Sobering Center is located at 150 N. Chenevert St, Houston, TX 77002. Individuals at the Sobering Center can make a call at any time to notify a family member or friend or arrange for transportation prior to their discharge.
Do not park in restricted areas to avoid having your car towed. If you suspect your car was towed, you may visit www.findmytowedcar.com You will need the license plate number or the VIN (vehicle identification number). Only the registered owner can retrieve a towed car.
If you are driving a rental car, take a picture of the license plate in advance as you will need the number when checking to see if the car has been towed.
If driving a rental car, have a copy of the insurance and rental agreement with you.
Relevant British Embassy/Consulate address and telephone numbers
British Consulate-General Houston 1301 Fannin, Suite 2400, Houston, Texas, 77002.
Tel: +1 (713) 210-4000
We are located in downtown Houston on the corner of Fannin and Polk.
Emergency services numbers: 911
Published 30 January 2017