World news story
RB Leipzig v Celtic travel advice
Travel advice for Celtic fans travelling to Leipzig for the RB Leipzig v Celtic Europa League match on Thursday 25 October.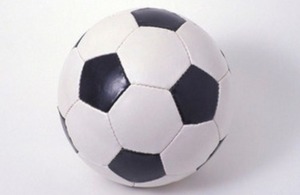 Advice for fans travelling to Germany for Celtic's match with RB Leipzig on Thursday 25 October.
Date: Thursday 25 October
Venue: Red Bull Arena, Leipzig
Kick off time: 6.55pm
As well as this advice, check out our travel advice for Germany
Passports and visas
You don't need a visa to travel to Germany, but your passport should be valid for the proposed duration of your stay.
Remember your European Health Insurance Card (EHIC) but also take out travel insurance, even if you're only going for one night. It could save you a lot of money if you get into difficulties.
If you lose your passport, you'll need to get an Emergency Travel Document from the British Embassy in Berlin. Please note it can take up to 2 working days for you to get your document.
In Germany there's no requirement to carry your passport with you at all time, but if you're asked to show your passport and you don't have it with you, the police may escort you to wherever your passport is being kept so that you can show it to them (see tips for specific advice for the football match).
Getting to the stadium
The Red Bull Arena is very close to the city centre in the western part of Leipzig. It can be easily reached by car, bus or tram. Alternatively it is an approximately 30 minute walk from the central train station.
At the match
Celtic fans are seated in blocks 40, 41, 42, 39.2 and 51, 52, 53, 50.2 in the north western end of the stadium. Signage outside the stadium will assist you.
There will be ticket checks and body searches at the entrance to the turnstiles. Unwieldy items or large bags are forbidden, as are glassware and bottles.
Tips
For the match, we recommend taking a photocopy of your passport with you to the arena. You can also take another piece of identification with you. Leave the passport someplace safe.
As in any other city beware of pickpockets and bag snatchers at airports, railway stations, around the town centre and when using public transport - only carry what you need and leave spare cash and valuables in hotel safety deposits.
Contact the British Embassy in Berlin
British Embassy
Wilhelmstrasse 70
10117 Berlin

Telephone +49 (0) 30 20457-0 (also for out of hours emergencies)
Office hours: Monday to Friday: 8:30am to 5:00pm
For more information please visit British Embassy Berlin website.
Emergency services numbers
Ambulance and Fire – 112
Police – 110
Further information
Follow us on Facebook at Brits in Germany
Published 19 October 2018