World news story
KAA Gent v Tottenham Hotspur FC Travel Advice
Travel advice for Tottenham Hotspur fans travelling to Belgium for the KAA Gent v Tottenham match on Thursday 16 February.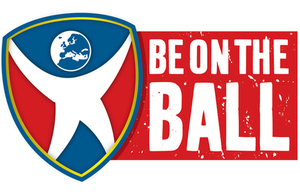 Date: Thursday 16 February 2017
Venue: Ghelamco Arena, Ottergemsesteenweg Zuid 808, 9000 Gent
Kick off time: 1900 hrs (local time)
As well as this advice, check out our travel advice for Belgium: Belgium Travel Advice
Passports and visas
You don't need a visa to travel to Belgium. But your passport should be valid for the proposed duration of your stay.
Remember your European Health Insurance Card (EHIC) but also take out travel insurance; even if you're only going for one night - it could save you a lot of money if you get into difficulties.
You must carry ID with you at all times - you'll need to carry your passport to the match to gain entry to the stadium.
If you lose your passport, you'll need to get an Emergency Travel Document from the British Embassy in Brussels.
Getting to the stadium
The Ghelamco Arena is located in the south of Ghent, approximately five kilometres from the city centre. It is a 45-minute walk and 3.5 kilometres from Ghent's main railway station, Gent-Sint-Pieters. The best way to reach the stadium is via public transport. You should take bus number 8, between Gent Zuid (city centre) and the stadium. Buses run every 15 minutes to the stadium and for the visitors' entrance, you should take the last but one stop, 'Proeftuinstraat'. After the match, buses will run until 11pm. There will be Supporter Liaison Officers from Ghent in the city centre during the day if you have any queries regarding travel.
For those travelling via the official coach, you will be dropped off at the entry point and should note that the coach will remain where parked for the duration of the game. You may leave items on the coach at your own risk.
Please note that if you do not have a ticket for the match, you should NOT go to the stadium. The game is sold out and you will not be able to gain entry without a valid ticket.
At the match
The stadium will open at 5pm and on arrival, you should make your way to entrance G. There are only two turnstiles to allow entry, therefore fans are asked to arrive early to avoid queuing in this area. The stairs will take you directly to the concourse where catering and welfare facilities are available. The stadium is new and the facilities offered are excellent. For those vulnerable fans who are unable to take the stairs, there is a lift available – please liaise with a steward on arrival if you need to use this facility.
There will be a team of Tottenham Hotspur stewards both outside the arena, on the concourse and in the seating areas who can assist you if required. They will be easily identifiable and will also be in the city centre during the day if you have any queries.
While the majority of the stadium is cash-free, Euros are accepted in the visiting section.
Please note that security in Belgium is at a very high level at present and security measures can change daily. Please respect and adhere to any instructions given to you by officials and do not leave luggage or bags unattended at any time. Searching at the entrance gate will be thorough – please respect the staff at this time. Both searching and ticket checks will take place at the point of entry.
Please note that large bags or backpacks are prohibited due to increased security guidelines; there is nowhere to store such items. Please abide by this ruling as you will not be allowed entry with such bags. We would advise that if you are staying overnight, only take with you what you require for the match and leave other items securely in your hotel. If you require medication, please transfer these items to a smaller bag to avoid problems on the night.
All flags and banners, while welcomed, will also be checked at the entry point. As always, please note that it is common policy and normal ground rules at football stadia in the UK and elsewhere in Europe that flags of an overtly religious, sectarian or political nature will not be permitted and may be confiscated. Please respect this request.
As per all UEFA competition rules, alcohol is not available inside the stadium.
The Ghelamco Arena is a no smoking venue – please respect this rule.
Usual prohibited items apply and you should abide by the ground regulations at all times. Prohibited items include pyros, for which the fines are very high.
For more information about the stadium please see here
It is understood that Spurs fans will not be asked to remain behind after the match but will be allowed to leave and return to the city, train station or coach immediately after the final whistle, unless circumstances on the night dictate that the police change their plans in this respect. Announcements will be made in English, advising fans accordingly if the plan changes.
If you experience issues while in Belgium, please call the travel line on 07917 880445 and we will endeavour to assist.
Tips
As in any other city beware of pickpockets and bag snatchers at airports, railway stations, around the town centre and when using public transport - only carry what you need and leave spare cash and valuables in hotel safety deposits.
Please remember to have the correct travel insurance prior to travelling.
How to contact the British Consulate in Brussels:
Avenue d'Auderghem 10, 1040 Brussels, Belgium
Telephone : + 32 2 287 62 11 - 24/7 (also for out of hours emergencies)
Office hours (Monday to Friday): 9am to 1pm and 2pm to 5pm
For more information please visit British Embassy Brussels website
Emergency Numbers
Emergency calls to numbers such as 100, 101, 103, 107, 110 and 112 are free. Numbers beginning with 0800 are also free.
Police: 101
Fire brigade: 100
Red Cross ambulance: 105 - Help and intervention in case of disaster.
Anti-poison centre: 070 245 245 - 24/7 urgent medical aid and advice on drugs, medication, poisons and etc.
Pan-European number for all emergencies:
112: sos112
This emergency number can be called in Belgium for free. You should only call in emergency situations. You can also call 112 for serious accidents. The unique benefit of the 112 number is that it can be called from any telephone, including mobiles without a SIM.
The operators in Belgium will typically speak English, French, Dutch and sometimes German, and you will need to supply the exact location, address and details on the accident and wounded people; don't hang up until you've been helped.
Useful Links
Published 15 February 2017