World news story
Hungary v Scotland travel advice
Travel advice for Scotland fans travelling to Budapest for the Hungary v Scotland international friendly match on Tuesday 27 March.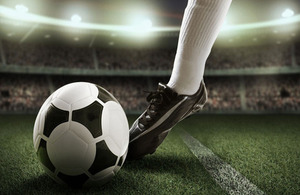 Advice for fans travelling to Budapest for Scotland's match with Hungary on 27 March 2018.
Date: Tuesday 27 March 2018
Venue: Groupama Arena Budapest IX. district
Kick off time: 8pm
As well as this advice, check out our travel advice for Hungary.
Passports and visas
If you're a British citizen, you don't need a visa to enter Hungary. Your passport should be valid for the proposed duration of your stay - you do not need any additional period of validity on your passport beyond this.
Remember your European Health Insurance Card (EHIC). This doesn't cover all medical treatment or repatriation, so you should also take out travel insurance before coming to Hungary, even if you're only going for one night. It could save you a lot of money if you get into difficulties.
You must carry your passport with you at all times. You'll need your passport and a previous or current membership card to collect your ticket. If you lose your passport, you'll need to get an Emergency Travel Document from the British Embassy in Budapest for a £100 fee.
Getting to the stadium
The stadium is easily accessible by public transport via bus or metro. The Hungarian public transport website includes a journey planner, as well as ticket prices and conditions. You should buy your ticket from a vending machine at the metro/bus stop and validate it immediately after boarding. You have to validate another ticket every time you change lines. A special ticket is required for use on the night service network. Keep your ticket until the end of your journey and show it to inspectors on request – you can be fined approx. 16000 Ft. for not having a valid ticket.
The blue metro line is currently closing at 8pm while renovations take place. Extra buses are deployed during this time.
At the match
Scotland fans should enter the Groupama Arena through Albert Florian Street.
Access to the stadium can be slow. There will be ticket checks and body searches at the entrance to the turnstiles - any dangerous or banned items will be removed. Get to the stadium early – doors will open at 6pm and entry is likely to be refused after kick-off. You won't be allowed to enter the stadium without a ticket and your passport.
You're not allowed to drink in the stadium or on the surrounding streets. Anyone who is excessively intoxicated will not gain access to the stadium. Hungary has strict laws on the possession and use of drugs.
You should co-operate fully with any security instructions. Visiting supporters may be asked to remain in the stadium after the match to allow the home fans to disperse.
Tips
Most trips to Hungary are trouble-free. If you take all the relevant precautions and plan your trip, then you have a better chance of having a stress free and enjoyable visit.
As in any other city beware of pickpockets and bag snatchers at airports, railway stations, around the town centre and when using public transport - only carry what you need and leave spare cash and valuables in hotel safety deposits.
The local currency is Hungarian Forint, not the Euro. Don't use street money changers. You should take care not to accept old notes that are no longer valid but which are still in circulation.
Contact the British Embassy in Budapest
British Embassy Budapest Budapest 1022. Füge utca 5-7.
Telephone: 00 36 1 266 2888 (also for out of hours emergencies) Consular Section Opening hours: Monday, Tuesday, Thursday and Friday between 9.30 – 12.30.
For more information please visit the British Embassy Budapest website
Emergency services numbers
All emergency services can be contacted on 112.
Published 22 March 2018