News story
Essential maintenance to our online services
There is planned essential maintenance on 23 September 2017.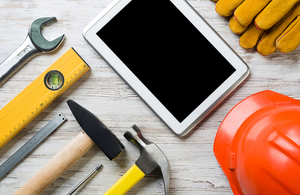 We'll be carrying out some planned maintenance on our internal systems from 8am to 12pm on 23 September 2017.
Our online services may be affected during this time. We apologise for any inconvenience this may cause.
Document information
Published: 4 April 2016
Updated: 18 September 2017
Update to article
Planned maintenance 25 June 2017
Planned maintenance successfully completed and all services back on line.
CHS now not available from 4pm on 13 April
Added note that Follow won't be available during the maintenance.
Essential maintenance from 11:59pm on Thursday 13 April to 7am on Tuesday 18 April.
Planned maintenance completed successfully.
Maintenance planned between Friday 2 December to Sunday 4 December
Essential online maintenance between 7am-8pm Saturday 15 October 2016
Planned maintenance message removed.
First published.