News story
Club Brugge KV v Leicester City Travel Advice
Travel advice for Leicester City fans travelling to Belgium for the Club Brugge v Leicester City match on Wednesday 14 September.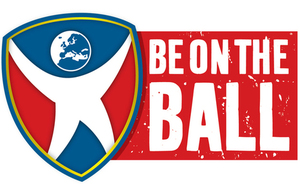 Date: Wednesday 14 September
Venue: Jan Breydel Stadium, Olympialaan 74, 8200 St-Andries (Brugge)
Kick off time: 8.45pm (local time)
As well as this advice, check out our travel advice for Belgium: Belgium Travel Advice
Passports and visas
You don't need a visa to travel to Belgium, but your passport should be valid for the proposed duration of your stay.
Remember your European Health Insurance Card (EHIC) but also take out travel insurance; even if you're only going for one night - it could save you a lot of money if you get into difficulties.
You must carry ID with you at all times - you'll need to carry your passport to the match to gain entry to the stadium.
If you lose your passport, you'll need to get an Emergency Travel Document from the British Embassy in Brussels.
Getting to the stadium
The Jan Breydel stadium is situated outside the centre of Bruges. You can walk, take a taxi or catch the number 25 bus. The bus service has very low capacity. There are no parking facilities around the stadium. Most supporters will therefore walk from the centre of Bruges to the stadium, under a police escort. The walk takes about 50 minutes. Leicester City supporters will be asked to gather in the main square in Bruges around 6 pm and the police will then get everyone moving.
At the match
Leicester City fans will be seated in the south stand, green seats. Part of the south stand is uncovered. The home team will supply 'ponchos' in the event of wet weather.
The police adopt a two-cordon approach to entry to the stadium. There will be an outer cordon where searches will take place. Once inside the outer cordon, you can't exit for any reason. The inner cordon, through turnstiles, is also policed.
Bags (including women's handbags) aren't allowed in the stadium. Bum bags, worn around the waist belt, are allowed.
Get to the ground with plenty of time to complete the entry procedure before kick-off. Toilet facilities and food outlets are situated outside the ground, near to the bus park area. There's also a small food facility and some toilets on level one of the south stand.
In addition to items which would usually be prohibited in the UK, the following restrictions will apply at the stadium: drinks, fireworks, sprays, objects with a sharp point, sticks and toilet paper aren't allowed inside the stadium.
You won't be able to put flags and banners on the fences. Stewards will identify the area within the south stand where banners and flags can be displayed. Flags are allowed if the flag refers to the playing team. The flag must be fixed on one or two flexible tubes and each flag can be manipulated by one person only.
All kinds of Musical instruments are allowed in the stadium.
The Belgian police will make a decision on the night as to whether to hold back visiting fans for a short period in order to allow the home fans to leave. This will depend on how the supporters have behaved.
Tips
As in any other city beware of pickpockets and bag snatchers at airports, railway stations, around the town centre and when using public transport - only carry what you need and leave spare cash and valuables in hotel safety deposits.
How to contact the British Consulate in Brussels:
Avenue d'Auderghem 10, 1040 Brussels, Belgium
Email : consularsection.brussels@fco.gov.uk
Telephone : + 32 2 287 62 11 - 24/7 (also for out of hours emergencies)
Office hours (Monday to Friday): 9am to 1pm and 2pm to 5pm
For more information please visit British Embassy Brussels website British Embassy Brussels
Emergency Numbers
Emergency calls to numbers such as 100, 101, 103, 107, 110 and 112 are free. Numbers beginning with 0800 are also free.
Pan-European number for all emergencies:
112 - www.sos112.be
This emergency number in Belgium is free, but you should only call it in emergency situations or serious accidents. You can call the 112 number from any telephone, including mobiles without a SIM. The operators in Belgium will typically speak English, French, Dutch and sometimes German, and you'll need to supply the exact location, address and details of the accident or incident.
Useful Links
Published 8 September 2016