News story
Change to travel advice for Jamaica
British nationals are urged to take extra care when travelling from their homes or hotels. A State of Emergency remains in place in Kingston and St Andrew.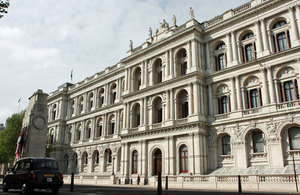 There is currently substantial civil unrest and sporadic gunfire in West Kingston and other areas of the Jamaican capital. A State of Emergency limited to the parishes of Kingston and St.Andrew remains in place.
British nationals should avoid the areas of West Kingston (Tivoli and Denham Town in particular) and Mountain View.
There remains an increased risk of civil disorder and street violence in other urban areas in Jamaica where British nationals should continue to take extra care if travelling away from their homes or hotels.
The British High Commission in Kingston re-opens on Wednesday 26 May 2010, but with reduced staff numbers. The provision of essential consular services to UK nationals will be paramount. Our Visa Application Centre will also be open, but only for those with confirmed appointments.
The overall level of advice for Jamaica has not changed.
All UK citizens in Jamaica should monitor local media for updates, and see our travel advice for the latest updates.
Published 26 May 2010