World location
UK and Iran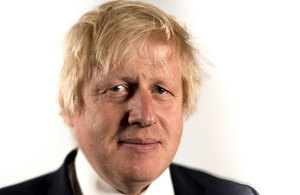 Boris Johnson praises historic diplomatic achievement.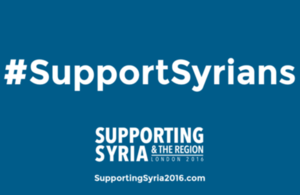 The Supporting Syria and the Region conference brought together world leaders from around the globe to rise to the challenge of raising the money...
The UK will invest an extra £1.2bn international aid in Syria and the region to help fund education, create jobs and humanitarian protection.
Our mission
The British Embassy represents the UK in Iran. Our job is to support the relationship between the UK and Iran by working closely with the Iranian authorities on bilateral and international issues and by deepening our understanding of Iran and its people. We have shared interests in a wide range of subjects, including a stable region and effective implementation of the nuclear deal; but believe it is equally important that we have a dialogue on issues where we have differences.
There is a sizeable Iranian community in the UK and Iran continues to attract considerable interest within the UK from academics, artists and ordinary citizens. We hope that in the future these links will develop and flourish.
Visa service
We offer a visa service at the UK Visas & Immigration Visa Application Centre in Tehran, open to all categories of visa applications.
Documents
Organisations
Foreign & Commonwealth Office
British Embassy in Tehran
198 Ferdowsi Avenue
Tehran
11316-91144
Iran
Telephone: +98 ( 0)21 6405 2000
If you require routine consular assistance in Iran you should contact +98 ( 0)21 6405 2000 Sunday - Thursday (inclusive) 07.30 - 14.30.
Department for International Trade
The Department for International Trade (DIT) helps UK-based companies succeed in the global economy. We also help overseas companies bring their high-quality investment to the UK's dynamic economy.
Department for International Trade (DIT) Iran
British Embassy in Tehran
198 Ferdowsi Avenue
Tehran
11316-91144
Iran