World location news
Iran and the UK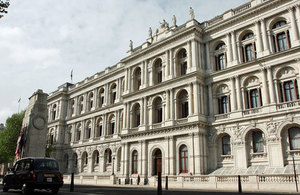 Alistair Burt visits Tehran for talks on Iran's destabilising activity in Syria and Yemen, the Iran nuclear deal and British dual-nationals detained in Iran.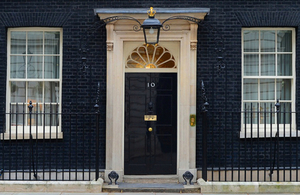 Joint statement from Prime Minister Theresa May, Chancellor Angela Merkel and President Emmanuel Macron following President Trump's statement on Iran.
7 December 2018
Corporate report

5 December 2018
Press release

19 November 2018
Press release
Our mission
The British Embassy represents the UK in Iran. Our job is to support the relationship between the UK and Iran by working closely with the Iranian authorities on bilateral and international issues and by deepening our understanding of Iran and its people. We have shared interests in a wide range of subjects, including a stable region and effective implementation of the nuclear deal; but believe it is equally important that we have a dialogue on issues where we have differences.
There is a sizeable Iranian community in the UK and Iran continues to attract considerable interest within the UK from academics, artists and ordinary citizens. We hope that in the future these links will develop and flourish.
Visa service
We offer a visa service at the UK Visas & Immigration Visa Application Centre in Tehran, open to all categories of visa applications.
Documents