World location
UK and Bolivia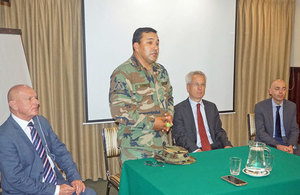 Two UK Border Force instructors trained Bolivian police officials in the control of containers for the detection of illicit drugs.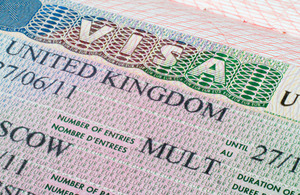 UK Visas and Immigration (UKVI) is changing the visa application process in La Paz from 29 September 2016.
Our mission
We protect and support British interests in Bolivia. We particularly seek to ensure that British businesses are aware of the most significant commercial opportunities in Bolivia, and to support the Bolivian Government in promoting economic growth and a good business environment in the country. We also work closely with the Bolivian authorities to reduce the harm caused to the UK by the cocaine trade and other threats to the UK's national security.
Documents
Organisations
Foreign & Commonwealth Office
We develop and maintain relations between the UK and Bolivia.
British Embassy, La Paz
Avenida Arce No. 2732
La Paz
La Paz
Bolivia
Switchboard (591 2) 2433424
Facsmile (591 2) 2431073
Visa Section opening hours: Monday to Thursday from 9:00 to 12:00
Passport collection hours: Monday to Thursday from 9:00 to 12:00
All visa enquiries are dealt with by VFS Global. Please visit their website
http://www.vfsglobal.co.uk/bolivia,
which contains all the relevant information about visas for Bolivian residents as well as contact information for the international visa enquiry centre.

Consular Section opening hours: Monday to Friday from 9:00 to 12:00. Appointment required, except in emergencies.
For any emergency involving a British citizen during holidays or out-of-office-hours, please call our switchboard and your call will be properly re-directed.

General enquiries
BELaPaz@fco.gov.uk
Consular enquiries
bolivia.consulate@fco.gov.uk
Access and opening times