World location
UK and The Occupied Palestinian Territories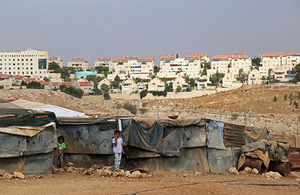 Foreign Secretary Boris Johnson condemns Israeli government's announcement to build over 3,000 settlement units in the West Bank.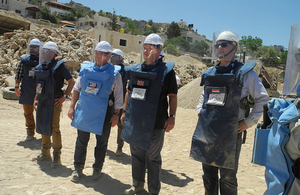 British, US and Dutch Heads of Mission visited Surif to see the success of a joint mine clearance project supported by the three countries.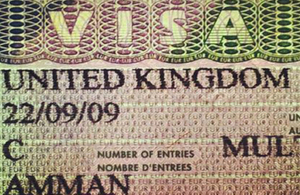 A short list of Frequently Asked Questions about the visa application process to the UK.
Our mission
We work to improve the United Kingdom's security and prosperity through a just peace between a stable, democratic Palestinian State and Israel, based on 1967 borders, ending the Occupation by agreement. Our aim is to improve the ties of friendship between the Palestinian and British peoples.
Documents
Organisations
Foreign & Commonwealth Office
We develop and maintain relations between the UK the Palestinian Territories and represent British interests in the Palestinian Territories. We work on political, commercial, security and economic interests between the UK and the Palestinian Territories.
British Consulate General Jerusalem, main contact
British Consulate General
15 Nashashibi Street
Sheikh Jarrah Quarter
Jerusalem
East Jerusalem 97200
P O Box 19690
The Occupied Palestinian Territories
Access and opening times
Department for International Development
We are working in the Occupied Palestinian Territories to promote economic growth.
DFID Palestinian Programme (London Office)
Middle East and North Africa Division
22 Whitehall
London
SW1A 2EG