World location news
The Occupied Palestinian Territories and the UK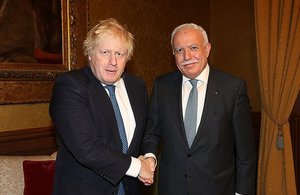 Foreign Secretary Boris Johnson met with the Palestinian Foreign Minister Riyad al Malki to discuss the strong UK-Palestinian relationship.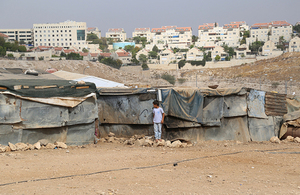 Minister for the Middle East Alistair Burt condemns the advancement of plans by the Israeli Authorities (10 January) for 1,122 settlement units across the...
published
Worldwide news story
Our mission
We work to improve the United Kingdom's security and prosperity through a just peace between a stable, democratic Palestinian State and Israel, based on 1967 borders, ending the occupation by agreement. Our aim is to improve the ties of friendship between the Palestinian and British peoples.
Documents