World location
UK and Oman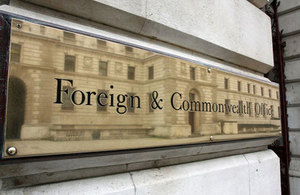 British Ambassador David Concar and Special Envoy Nick Kay talk about progress in Somalia and what needs to be achieved.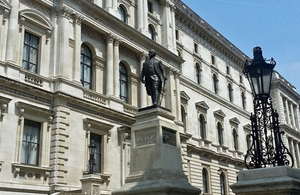 The RAF are continuing to take the fight to Daesh in Iraq and Syria.
The British Ambassador Mr Jon Wilks hosted Women in Business Afternoon Tea to celebrate the contribution of Omani women to Oman development
Our mission
Our mission is to further improve the close and co-operative relations between Britain and the Sultanate of Oman, in accordance with British government policies.
We work on our ties in the fields of trade, education, culture, defence and diplomacy. We provide first-class services in Oman in support of British business and British nationals.
Documents
Organisations
Foreign & Commonwealth Office
Serving British interests and citizens in Oman, promoting regional security and prosperity
British Embassy Muscat, main contact
British Embassy
PO Box 185
Mina Al Fahal

116 Muscat
Muscat
Oman
Email muscat.enquiries@fco.gov.uk
Telephone enquiries +968 2460 9000
Fax general +968 2460 9010
Fax commercial +968 2460 9012
Fax consular +968 24609011
Visa International Enquiry Service https://www.gov.uk/contact-ukvi-outside-uk
Opening hours:
Sunday to Thursday, 7:30am to 2:30pm (Local)
Sunday to Thursday, 4:30am to 11:30am (GMT)

If you need to visit the British Embassy for a consular issue, you may need to make an appointment. For all notarial and documentary services an appointment has to be made in advance of your visit. Please visit the notarial and documentary services section for detailed guidance

Consular: Muscat.consular@fco.gov.uk
Commercial: DIT.Muscat@fco.gov.uk
Access and opening times
Department for International Trade
Department for International Trade (DIT) helps UK-based companies succeed in the global economy. We also help overseas companies bring their high-quality investment to the UK's dynamic economy.
Department for International Trade Oman
British Embassy
PO Box 185
116
Mina Al Fahal
Oman
Foreign & Commonwealth Office
Department for Business, Energy & Industrial Strategy