World location news
Oman and the UK
Penny Mordaunt demands full humanitarian access so that even more vulnerable people can receive the vaccinations they need.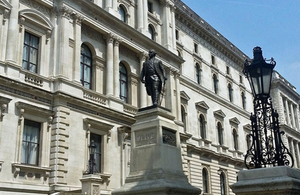 Statement by Ambassador Karen Pierce, UK Permanent Representative to the UN, at the Security Council emergency meeting on the situation in the Middle East,...
published
Research and analysis
Our mission
Our mission is to further improve the close and co-operative relations between Britain and the Sultanate of Oman, in accordance with British government policies.
We work on our ties in the fields of trade, education, culture, defence and diplomacy. We provide first-class services in Oman in support of British business and British nationals.
Documents