World location
UK and Guatemala
The Department for International Development (DfID) sponsored a seminar in Guatemala aimed at improving nutrition and food security by responsibly...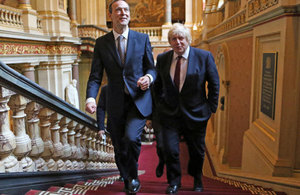 Boris Johnson is the new Foreign Secretary following Theresa May's appointment as Prime Minister.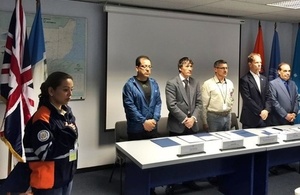 The Department for International Development (DfID) funded in Guatemala a workshop aimed at anticipating imminent disasters associated with...
Our mission
We work in Guatemala to action the UK government's commitment to improve relations with Latin America. This includes supporting prosperity by helping the UK increase exports and attracting foreign investment; increasing human rights; supporting the security and justice sectors; resolving and preventing conflict; and working with the next generation of young leaders. These are supported by the UK funding a range of projects and public diplomacy.
Documents
Organisations
Foreign & Commonwealth Office
The British Embassy in Guatemala City is responsible for developing and maintaining relations between the United Kingdom and Guatemala (we also cover Honduras remotely).
British Embassy
Edificio Torre Internacional,
Nivel 11, 16 Calle 0-55,
Zona 10 Guatemala City
Guatemala City
Guatemala
Access and opening times