World location news
Guatemala and the UK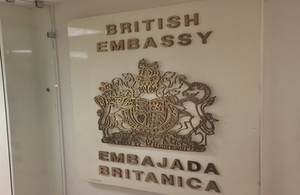 The UK has assumed the Presidency of the G13, a forum of countries and multilateral organisations representing the largest donors to the development of...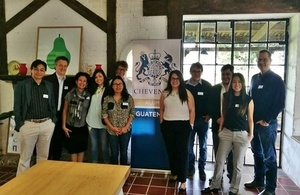 The Chevening Alumni Association of Guatemala met to discuss future plans and to begin a project, which aims to show the impact the scholarship has had on...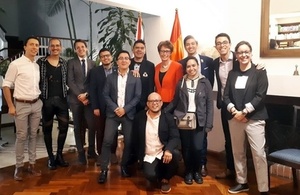 Guatemalan LGBT representatives and partner organizations met at the British Residence to discuss human rights.
published
Worldwide news story

published
Worldwide news story
Our mission
We work in Guatemala to action the UK government's commitment to improve relations with Latin America. This includes supporting prosperity by helping the UK increase exports and attracting foreign investment; increasing human rights; supporting the security and justice sectors; resolving and preventing conflict; and working with the next generation of young leaders. These are supported by the UK funding a range of projects and public diplomacy.
Documents