World location
UK and Ethiopia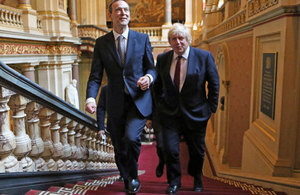 Boris Johnson is the new Foreign Secretary following Theresa May's appointment as Prime Minister.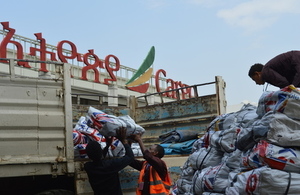 UK supports the flood response in Ethiopia by providing emergency shelter for more than 150,000 people.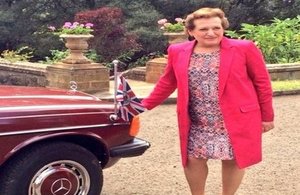 The British Ambassador to Ethiopia, Susanna Moorehead, presented her credentials.
Our mission
We work to develop and maintain longstanding relations between the United Kingdom and Ethiopia and Djibouti. We deal with a wide range of political, commercial, security and economic questions of interest to the UK and Ethiopia and Djibouti.
Documents
Organisations
Foreign & Commonwealth Office
We develop and maintain relations between the UK and Ethiopia.
British Embassy Addis Ababa
Department for International Trade
Department for International Trade (DIT) helps UK-based companies succeed in the global economy. We also help overseas companies bring their high-quality investment to the UK's dynamic economy.
Department for International Trade Ethiopia
British Embassy
Comoros Street
PO Box 858
Addis Ababa
Ethiopia
Department for International Development
We work in Ethiopia to reduce child mortality, support the education system and protect people from hunger.
DFID Ethiopia
British Embassy
PO Box 858
Addis Ababa
Ethiopia