World location
UK and Cote d'Ivoire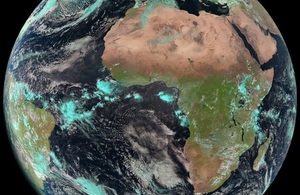 Deforestation prevention with land-use monitoring and valuation in Côte D'Ivoire
Our mission
We have re-established the presence and interests of the British government in Cote d'Ivoire and help British companies' business activities and their economic relations with the local government. Our work includes helping Cote d'Ivoire return to a stable and democratic country after the post-electoral crisis of 2011.
Documents
Organisations
Foreign & Commonwealth Office
We develop and maintain relations between the UK and Cote d'Ivoire.
British Embassy Abidjan
Ambassade de Grande-Bretagne, Cocody Quartier Ambassades
Impasse du Belier, Rue A 58, 01 BP 2581 Abidjan 01
Abidjan
01 BP 2581
Cote d'Ivoire
Opening Hours
Monday to Thursday: 8:30 am to 4:30 pm
Friday: 8:30 am to 2:30 pm

For consular information and emergency assistance call +44 (0)1908 516 666 or +225 2244 2669
Access and opening times
Department for International Trade
Department for International Trade (DIT) helps UK-based companies succeed in the global economy. We also help overseas companies bring their high-quality investment to the UK's dynamic economy.
Department for International Trade Cote d'Ivoire
Marcel Ngosso
Ambassade de Grande-Bretagne, Cocody Quartier Ambassades,
Rue l'Impasse du Belier, Rue A 58, 01 BP 2581,
Abidjan 01
Cote d'Ivoire
Access and opening times