World location news
Cote d'Ivoire and the UK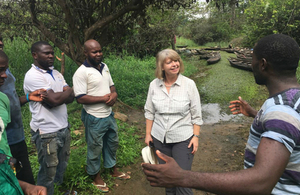 Minister Harriett Baldwin visits Cameroon to discuss how to de-escalating current tensions, and also visits Côte D'Ivoire to discuss illegal wildlife trade.
published
Research and analysis
Our mission
We have re-established the presence and interests of the British government in Cote d'Ivoire and help British companies' business activities and their economic relations with the local government. Our work includes helping Cote d'Ivoire return to a stable and democratic country after the post-electoral crisis of 2011.
Documents