World location
UK and Burma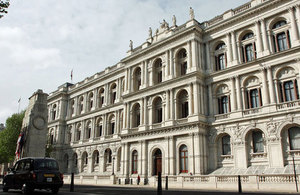 The British Embassy Rangoon has now opened its call for project bids under the FCO's Programme Fund.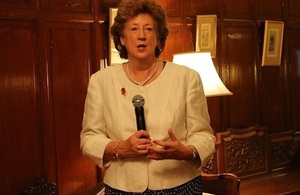 Baroness Anelay will visit Sri Lanka and Burma for discussions in her capacity as the Prime Minister's Special Representative for Preventing Sexual...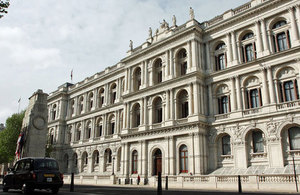 This is a Human Rights Priority Country report taken from the Foreign and Commonwealth Office 2015 Human Rights and Democracy Report.
Our mission
The British Government is encouraging and supporting Burma's transition. We want Burma to become a stable, prosperous and democratic country, playing a positive role in the international community and supporting British interests.
Government departments, in particular the FCO, DFID, DIT and MOD, work closely together to support transition in Burma, facilitated by the British Embassy in Rangoon and, where appropriate, working with the grain of Burmese-led reform processes.
Building prosperity with South East Asia
As part of South East Asia, Burma is part of a diverse and distinct region that represents a number of opportunities for the UK. As such, there is an opportunity to advance UK interests by taking a regional approach in addition to bilateral activities.
Documents
Organisations
Foreign & Commonwealth Office
British Embassy Rangoon works towards the British government's goals of improving democratic norms in Burma.
British Embassy Rangoon
80 Strand Road
(Box No 638)
Rangoon
Rangoon
Burma
Telephone +95 (0) 1370865
Telephone +95 (0) 1370867
Fax +95 (0) 1370866
Office hours (local time):
Monday to Thursday - 8am to 4.30pm
Friday - 8am to 1pm
Access and opening times
Department for International Trade
Department for International Trade (DIT) helps UK-based companies succeed in the global economy. We also help overseas companies bring their high-quality investment to the UK's dynamic economy.
Department for International Trade Burma
British Embassy Rangoon
80 Strand Road
Rangoon
(Box No 638)
Burma
Department for International Development
We work in Burma to help create a better governed, more peaceful and prosperous country that uses its increased wealth to reduce poverty.
DFID Burma
British Embassy
80 Strand Road
Yangon
Burma