World location
UK and Albania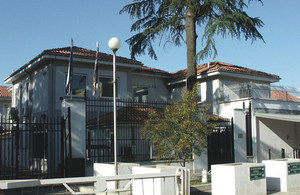 Deadline to submit project bids is Wednesday 22 March 2017.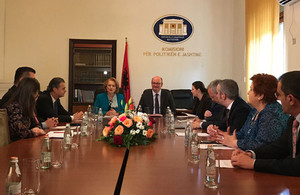 The Ambassador addressed questions on Brexit, cooperation between UK and Albania and political engagement.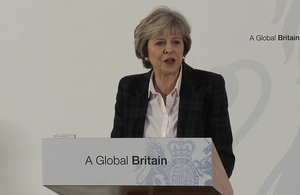 Prime Minister Theresa May set out the Plan for Britain, including the 12 priorities that the UK government will use to negotiate Brexit.
Our mission
We work in Albania to support rule of law and economic reform required for Albania to meet the conditions for EU membership. We work closely with the Albanian authorities to reduce the effect on the UK from organised crime and illegal migration.
Documents
Organisations
Foreign & Commonwealth Office
We develop and maintain relations between the UK and Albania. Our work covers a range of issues including economic reform, reducing organised crime and illegal migration.