Featured
Guidance for British people during the coronavirus (COVID-19) pandemic, including how to trave safely in Albania.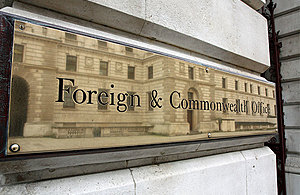 Latest
1 February 2022
Press release
Our mission
We work in Albania to support rule of law and economic reform required for Albania to meet the conditions for EU membership. We work closely with the Albanian authorities to reduce the effect on the UK from organised crime and illegal migration.
Our work covers a range of issues including economic reform, reducing organised crime and illegal migration.
We use programme funds managed by the Foreign, Commonwealth & Development Office to provide expert assistance across the criminal justice system, including to the Supreme Court and prison service.
We improve bilateral defence links with our newest NATO ally, including through an annual programme of joint training exercises.
We support economic development through reforms to the business environment and measures against corruption; increasing Albania's potential to attract foreign direct investment.
Documents