News story
Travel advice during Presidential elections in Haiti
The preliminary results of the second round of the Presidential elections are due on 31 March.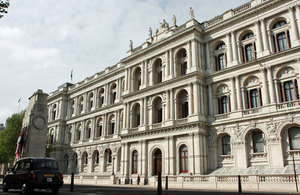 The second round of the presidential elections on 20 March passed without incident and the preliminary results are due on 31 March. There were a number of violent demonstrations in Port-au-Prince and other cities across Haiti (including Cap'haitein and Leogane) following the first round of the Presidential elections on 28 November 2010.
Demonstrations and protest marches are a regular occurrence and may take place at any time in Port-au-Prince and throughout the country. They may occur with little warning and can turn violent. You should avoid any demonstrations and large crowds.
if you become aware of nearby police or MINUSTAH (UN peacekeeping force) activity you should leave the area immediately. You should continue to restrict your movements, and monitor local news reports for the latest updates before travelling and our travel advice.
We advise against all but essential travel to Haiti. British Nationals in Haiti who require consular assistance should contact our Honorary Consul or the British Embassy in Santo Domingo. If you are a British national resident in or travelling to Haiti we encourage you to register your contact details with LOCATE, the FCO's online consular registration service.
Published 23 March 2011