News story
Serbia vs. Scotland: Travel Advice
Advice for fans travelling to Novi Sad for Scotland's World Cup Qualifier match with Serbia on 26 March.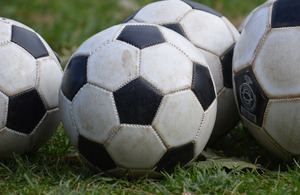 Date: Tuesday 26 March 2013
Venue: Karadjordje Stadium, Novi Sad
Kick off time: 20:30 (local time)
Before you go
No visas required for British passport holders. Passports are required – validity to cover duration of visit (preferably 6 months beyond your stay).
Take out comprehensive travel and medical insurance for the duration of your stay.
In common with many countries there is a requirement in Serbia to be able to identify yourself. A passport, or a copy, or a document with a photograph on it should be carried at all times.
At the match
All supporters will be searched prior to entering the stadium and items that could potentially be used as missiles will be confiscated, such as lighters or large amounts of coins.
There will be a visible police presence in and around the stadium.
Getting there
From Belgrade to Novi Sad by bus would be easier. The main bus and railway stations are close together and in the city centre. It takes approx 90 minutes by bus. Trains can be slower. From the airport to Novi Sad by taxi only.
Tips
There are fines for the drunk and disorderly which could lead to fans being locked up and missing the match.
You are advised to hold a form of ID at all times.
You should be alert to the risk of petty theft and for pickpockets and bag snatchers in crowded areas (especially at the airport, main railway or bus stations).
Take care not to leave jackets or bags containing wallets, passports or mobile phones unattended in restaurants and bars.
Penalties for drug use or possession are severe regardless of drug class.
Tap water is drinkable but bottled water is preferable.
Emergency services telephone numbers
Police: 192
Fire: 193
Ambulance: 194
British Embassy
Resavska 46
11000 Belgrade

Telephone number: 381 11 306 0900
UK in Serbia website
Further information
Scottish FA website
As well as this advice, check out our travel advice for Serbia
Follow @FCOTravel for the latest travel updates
Published 22 March 2013