News story
Russian Federation travel advice - air pollution in Moscow
There are high levels of air pollution in Moscow from peat fires. Travellers with pre-existing medical conditions should be aware of the possible health impact.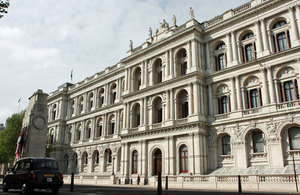 Moscow and large parts of western Russia are affected by exceptionally high temperatures and by air pollution from extensive peat and forest fires.
The most badly affected regions are Nizhny Novgorod, Mordovia, Tatarstan, Moscow, Voronezh, Ryazan, Vladimir and Ivanovo.
If you have a pre-existing health issue, are pregnant, elderly or are travelling with children, you may wish to consult your own doctor before travelling. You should ensure that you carry adequate supplies of your regular medication when you travel.
The Russian Government has advised Moscow residents to stay indoors to avoid the high levels of pollution. You should monitor local news reports for public health updates and follow the advice of local health authorities.
There has been disruption to flights to and from Moscow airports in recent days due to poor visibility. Anyone flying into or out of Moscow should check with their airline before departing for the airport. This situation may continue for some time.
For more information see the Foreign Office Travel Advice for the Russian Federation.
Published 10 August 2010