Countryside Stewardship opens for applications in 2019
Farmers, foresters and land managers can now apply for a range of schemes that pay for environmental benefits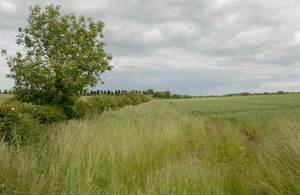 The Countryside Stewardship (CS) scheme opened today (18 February) for farmers, foresters and land managers to request 2019 application packs.
These agreements provide a viable, long-term source of income to those who deliver environmental benefits on their land – including habitats for wildlife, pollinator plots and increased biodiversity. Improvements have been introduced this year to make the scheme easier to apply for.
Farmers and land managers who are new to taking on environmental work or with expired or expiring Environmental Stewardship agreements can apply for:
The introduction of the Agriculture Bill in September 2018 signalled a step-change in how farmers will be paid once we leave the EU. Funding for environmental benefits and public goods will be at the front and centre of our future policy, meaning those who get into CS agreements now will be well-placed to benefit from the future scheme.
The new Environmental Land Management (ELM) system is due to be introduced 2024/2025. This will follow three years of piloting the new system nationally.
Farming Minister George Eustice said:
We have taken steps to simplify the Countryside Stewardship scheme to make it easier to access. As we start to move future farming policy towards schemes that deliver sustainable food production, entering a Countryside Stewardship agreement can be an important first step and all agreements are guaranteed for their full lifetime.
Improvements to CS in 2019 include a simplified guidance handbook, and applicants can also apply for all of the wildlife offers online this year. CS agreements are flexible – applicants can choose which parts of the land go into an agreement, freeing up other fields or assets for different priorities.
The manuals are available online with guidance on the options available and how to apply. RPA will schedule events and workshops throughout the application window where prospective applicants can ask questions about how they can establish CS options such as beetle banks as part of their agreement. Farmers and land managers can also get help from local Catchment Sensitive Farming officers if they're based in a High Water Quality Priority area.
Link to Countryside Stewardship guidance.

We have asked customers, agents and stakeholders to share their views on Countryside Stewardship:

Catchment Sensitive Farming is a successful partnership between Defra, the Environment Agency and Natural England. We work together with farmers and organisations in priority areas across England to improve water and air quality.
Since 2006, CSF has worked with over 20,000 farms and helped farmers take more than 100,000 positive actions to reduce pollution. 92% of the farmers CSF have worked with are satisfied with its one-to-one advice.
For a list of local Catchment Sensitive Farming Officers visit here.
Farmers can check if they are in a High Water Quality Priority area by visiting here, selecting 'Countryside Stewardship Targeting & Scoring Layers' from the table of contents, selecting 'Water' and ticking the box 'Countryside Stewardship Water Quality Priority Areas (England)'.
Published 18 February 2019