News story
Bolivia travel advice - blockades in Rurrenabaque
There are reports of blockades preventing travel to and from the town of Rurrenabaque in northern Bolivia.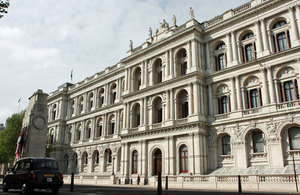 You should not try to cross the blockades, due to the risk of violence. We recommend that all British nationals travelling to or within the region seek advice from their travel agents about their travel plans.
There is a continual risk of public protests and strikes throughout Bolivia. Major roads can be blocked and public transport disrupted at very short notice.
For more information on local travel, see our travel advice for Bolivia.
Published 8 December 2010