News story
Advice for British nationals travelling to Serbia for the EXIT festival
The EXIT Music Festival will take place from 7-10 July 2011 in Novi Sad. The British Embassy in Belgrade has produced specific guidance for the event to make sure you have an enjoyable time.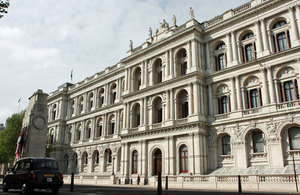 The Dos & Don'ts
Travel & medical insurance
Make sure you:
are fully covered for unexpected losses or expenses such as missing flights, particularly if you are travelling on 'discount tickets'
are fully covered for medical treatment and medical evacuation. Serbia has a reciprocal emergency health arrangement with the UK. European health Insurance Cards are not valid in Serbia
specify Serbia in your travel insurance cover
check the travel advice for Serbia before you leave.
Passports and visas
keep a separate record of your passport details, preferably a photocopy of the details pages with next of kin contact details

report a lost or stolen passport immediately to the local police. Police reports are needed to obtain a new passport. The British Embassy in Belgrade can only issue Emergency Travel Documents. Keep a copy of the police report of the lost or stolen passport to show the border police on exiting Serbia
visas are not required for visits to Serbia for stays of up to 90 days
carry identification at all times

register with the police within 24 hours of arriving, if not staying in a hotel or at the EXIT village. Drugs

don't get involved in any way with drugs. Penalties can be severe, including heavy fines or imprisonment. Don't carry anything through customs for anyone else.
Belongings and valuables
leave passports and valuables in a safe place

beware of bag and mobile phone snatchers especially in the camp sites, on the beach, on public transport, in restaurants, cafes and at the festival. Don't leave them in your car if you are driving.

make sure you know who to contact to obtain emergency credit cards and replacement cheques if they are stolen
report the loss of valuables to the local police and obtain a report.
Money
dinars are the normal currency for everyday transactions in Serbia.

don't attempt to change money on the street. You should only change money through official exchange offices (Menjacnica) or banks.

declare all foreign currency above 5000 Euro's on entry into the country. Customs officers hold declaration forms.

use services such as the Western Union money transfer or Moneygram in case of loss of funds
be prepared to pay for some types of consular assistance, e.g. issuing emergency passports.
Information on what the Embassy CAN and CANNOT do
Published 4 July 2011