Case study
Jamie – I felt like I was getting swallowed up by the system
From:

Part of:

Published:

11 October 2013
B4Box is a social venture construction company that provides long-term employment to people who have been unemployed for more than a year.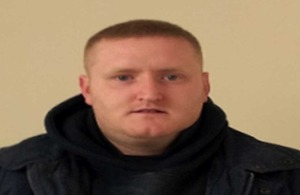 Jamie grew up in Salford, aware of the deprivation that surrounded him. His mum was a single parent and he watched her struggle to keep clothes on his back, feed him and keep a roof over his head.
Despite trying hard at school and leaving with 9 GCSE's he found that his education was cut short. Jamie tried college twice but that didn't really work with the money situation, his mum was struggling so he had to leave and try to get work.
After finding it difficult to get regular work, the frustration in Jamie's life increased significantly and at 19 years old he got into trouble with the police and was sent to prison for 4 years. When he got out Jamie was determined to get a job but found it even more difficult.
Luckily I had a mate at a sheet metal firm who managed to get me a job. I worked there for two and a half years and was then made redundant, just after the birth of my son.

It would have been his first proper Christmas, and all of a sudden I'm out of work and I've got no money coming in, there's no jobs out there. I felt like I was getting swallowed up by the system. I was trying everything, I was doing job search but to no avail.
With Jamie's girlfriend studying at university, there was no money coming into the house. The situation was desperate. All 3 of them were living in a bedroom at his mum's house, it just seemed hopeless. There just didn't seem to be any light at the end of the tunnel.
After more rejections and disappointments looking for a job, Jamie did some research and came across B4Box, a social venture construction company that aims to provide long-term employment to people who are unemployed or long-term unemployed.
B4Box apply for public sector construction and maintenance contracts, and ensure that if a local authority commissions a project, the workforce is mainly made up of people from within a 3 mile radius of that authority. These are recruited from people who have been unemployed for more than a year with incomplete or no construction qualifications. Currently over 80% of their workforce are in training.
Aileen McDonnell, Chief Executive of B4Box, explains the inspiration behind the venture:
Where there is a public contract and that same government is trying to save money on benefits payments, I thought 'Why not combine that?' So I thought I'd put it together in a micro way to show it can be done. Whenever we are delivering a public contract, we are extracting the maximum social value possible.
Jamie applied to work for B4Box, who immediately enrolled him on a 16 week training course in Maintenance Operations at Salford College. He then started work with B4Box and began working on his NVQ Level 2 in Maintenance Operations.
It felt fantastic to be working after 18 months being unemployed. I was earning money, I was setting a good example for my son – him seeing me leave the house before him, coming home tired and covered in dirt – that the was the main thing. Feeling like I was getting somewhere, like I had a place in society. I was able to support my girlfriend while she was at university, I was able to rent our own house, I was able to decorate it myself with the skills that I had learned.
For Jamie, this opportunity to work was life-changing, giving him the opportunity to earn his own money so he is able to keep bettering himself.
This emphasis on training people that others in society may overlook is important to B4Box's success, suggests Aileen.
You just don't know anybody's potential until they reach it… I wouldn't want my potential to be defined just by what I'd done in the past. Therefore we give people training to see how far they can develop.

Let's say somebody has been out of work for a long time or is an ex-offender and they are ready to change their life, if at that point someone offers them an opportunity they are going to grab it with both hands, and therefore they are perhaps going to be more dedicated than someone who hasn't struggled to get in that position.
Aileen also finds that B4Box has better staff retention and staff take fewer sick days than previous companies she has worked in.
If you're an employer and you give an opportunity to someone who is desperate for the opportunity then to me it is obvious they will work really hard, and that's what you want as an employer. It's more about seeing those on benefits as potentially very hard working and a boost to your business.
Jamie's girlfriend has now graduated from university and works as a teacher. With a stable income they hope to be able to build a future for their son where he won't need to leave college to work instead. Jamie is now studying for his NVQ Level 3 in Joinery, and is looking forward to having another house to refurbish. He is hopeful that he will be able to get a foot on the property ladder and buy a house for the family and finally have his own home.
Document information
Published: 11 October 2013