Case study
Deborah: My only regret is that I didn't do this 10 years ago.
From:

Part of:

Published:

12 November 2013
How support from the Single Parent Action Network to help Deborah in her relationship with her son proved to be life changing.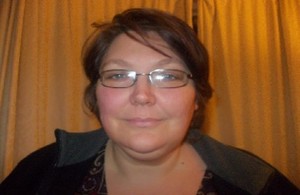 Deborah was at her wits end. After years of struggling to cope her family was falling apart. Her 16 year old son, one of 5 children, was excluded from school and began drinking heavily, using drugs, and refused to look for a job.
It went from bad to worse. Her son would come home and be shouting, swearing, smashing furniture and threatening to Deborah and his brothers and sisters. Money would go missing from the house and he could not be confronted about it.
Arguments broke out between the siblings as younger children tried to stand up for their mother while her other children blamed her for not fixing the problem. One child began copying his older brother's behaviour which led to more conflict within the family. They were getting angry with each other and just stopped communicating.
Despite all of this Deborah didn't want to seek any help.
I'd had a responsible job running a nursing home, dealing with challenging behaviour and managing 19 staff. I thought I should have been able to manage. When I couldn't cope with my own children I got used to telling myself it was something I'd done, I'd blame myself because I was a single parent. I foolishly thought if I was looking for help that meant I was failing, that it was my fault.
The collapse of the family took its toll on Deborah whose health suffered as a result.
I stopped sleeping and felt I was a wreck. I thought to myself 'I'm not living, I'm just existing'. It was soul destroying.
That's when Deborah went to her GP and was referred to Next Link who provide domestic violence support in Bristol. At that point she didn't know what to do and would have done whatever anyone offered.
Next Link recommended that she access support from SPAN (Single Parent Action Network).
Deborah was enrolled on the Strengthening Families, Strengthening Communities (SFSC) programme run by SPAN. This was life changing for her. SPAN were totally non-judgemental and they made it clear that her problems were not her fault.
Annie Oliver, Parenting Support Manager at SPAN agrees.
Saying you need help with something is a strength, not a weakness. So we make resources easy to access, they're available in 20 languages including Somali, Urdu and Polish. Part of what we do is encouraging parents to access the support that's available. We'll also broker relationships on behalf of parents and other organisations until they are able to approach other relevant agencies without us doing it for them.
They work holistically to support parents with different services within their organisation and also work closely in partnership with agencies across the city. For example, if a parent has drug and alcohol problems they would refer them to substance misuse organisations. Their workers are cross-trained so that they can deliver support and service in partnership with other organisations.
Annie is also keen to emphasise that SPAN's approach of working closely in partnership isn't just effective, but a simple and vital solution. They don't use limited resources to help people, they look at what's out there already.
For Deborah, this meant that she received support from Action for Children and the Family Information Service. They showed her some techniques for non-confrontational communication, helping her talk to her children about difficult subjects in ways that don't provoke arguments. Now she has the skills to understand and communicate and as a family they have a much healthier relationship. The SFSC programme helped her make those small changes.
SPAN work alongside parents and look at enhancing relationships, rites of passage, and community involvement. There's a verbal contract, SPAN make it clear that they expect clients to be committed to attending and they expect individual's to show motivation. They have a belief in people and always work to instil confidence.
This is certainly true for Deborah.
My motivation, self-esteem, self-confidence, everything was just raised. That doesn't mean it's always hunky-dory in the family, no-one's perfect, but I feel a thousand per cent more equipped to deal with whatever comes up because I've got a support network, and I feel confident asking for help.
Transformation like this is infectious. Annie comments that many of the parents helped by SPAN go on to help others, delivering workshops to other struggling parents. Deborah, having not worked for 12 years is now looking for a job supporting women in similar situations, and has just started a mentoring course.
Deborah's relationship with her son has improved vastly and she believes this shift was instrumental in him getting a job. They were both in a cycle that they couldn't get out of and one of them needed to look at things differently. According to Annie this is often the case as you will never see a behavioural shift in children without one in the parents.
Deborah's son recently moved to Australia, and they talk more frequently than ever.
I couldn't wish for a different relationship with him now. I was always worried about 'getting into the system' but all I know is that it's been really good for the family, and certainly good for me.
Document information
Published: 12 November 2013