Case study
Beverley and Steve – Now our children will be better adults
From:

Part of:

Published:

16 April 2013
How Family Links helped a family with 4 children whose behaviour was out of control, understand and manage their feelings and behaviour.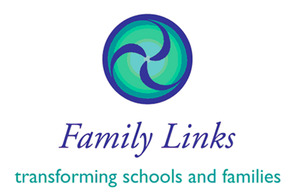 Beverley and Steve had four children whose behaviour was out of control. They found out about the Family Links Nurturing Programme which provided simple, effective tools to help adults and children understand and manage feelings and behaviour.
Beverley's and Steve's story
Beverley and Steve have four children – 19 year old daughter Alex, 9 year old son Ethan, and 8 year old twins Niamh and Shaun.
The behaviour of the children both at home and at school had been out of control since they were little. Beverley and Steve called in social services for support and tried endless parenting techniques, but nothing they did over the years had any impact.
Other parents refused to allow their children play with the family, Beverley was unable to take the children out in public for fear of what they might behave like, and social workers told her they dreaded visiting the family home when the children were in.
"Alex's autism had a big impact on the other children," said Beverley. "The boys copied her behaviour – spitting, swearing, being violent. Alex would threaten to kill us and smash up her room. It was horrendous. Niamh's hair started falling out from the stress, she fell behind at school and developed a stutter.
We tried everything
"We tried everything. We had lots of different social workers come in with different advice. They all said we were doing things wrong, but nothing they told us to do worked. When we did the naughty step technique, Ethan kicked the living room door off its hinges. I had no confidence and we were ostracised by the neighbourhood. I thought it must be all my fault and the kids would be better off if I left."
Beverley and Steve had rarely argued throughout their 21-year marriage. But the stress caused by the behaviour of their children began to put the relationship under intense pressure. Failed attempts to use new parenting techniques led the couple to blame one another for the situation, and home life took a further turn for the worse when Steve was involved in a serious accident.
"I felt tired and jaded all the time," said Steve. "I had to move to working part-time so I could help Beverley at home, but I was still so exhausted at work that I fell asleep at the wheel of a HGV and crashed. I couldn't work and we had no money coming in. We never spent a moment away from the kids and we were both drained. We were living in a nightmare."
Alex moved into specialist housing when she was 18. At the same time, Beverley was told about the Family Links Nurturing Programme, a new 10-week course delivered in partnership by Bradford Council and Barnardo's.
Sarah Darton, Director of Programme Delivery at Family Links, explains: "Family Links has trained over 5000 parenting support workers across the UK to deliver the Nurturing Programme, an evidence-based approach which helps parents put the key things in place that are needed for family relationships to work well.
We establish empathy as the cornerstone of relationships
"We work to boost a parent's self-awareness and self-esteem, and look back at how their parents treated them. We establish empathy as the cornerstone of stable, calm, kind relationships, because parents need to understand how their child's feelings are driving the problem behaviours.
"We also help parents gain appropriate expectations of each child's individual development, and we teach positive discipline strategies to motivate children in a firm, fair, kind and consistent way. Importantly, the programme isn't just nurturing children, it's providing much needed emotional support for the parents. Parents eventually feel confident enough to do other things, like volunteer or return to work."
Beverley and Steve immediately saw that the Nurturing Programme was different to anything they had tried before.
"They didn't come in and tell us we were doing things wrong, or belittle us," Beverley said. "They looked at our strengths and gave us support and ideas. We had intensive support five days a week for 12 weeks in the family home. Then I went to group sessions for 10 weeks, where I met other parents in the same situation as we were.
"It was out with the naughty step and in with a positive way of parenting. You don't need a naughty step or a naughty anything else. When someone criticises you, you feel horrible and lash out – and that's how the children felt all the time. By understanding how the children's feelings affected their behaviour, we turned our attitudes upside-down.
"Now we have kindness charts on the wall, we constantly praise our children and we have 'house rules' which we wrote as a family. We've learnt to ignore negative, attention seeking behaviour without ignoring the child. If Niamh is jumping up and down stamping her feet in a tantrum, I'll say 'Wow, look how high you can jump' and it makes the situation a positive one.
"The children now understand the choices they make have consequences and we explain why their behaviour is wrong and give appropriate, consistent discipline. And we use little rewards like Lego or football cards when they do well."
The new approach has been a huge success
The new approach has been a huge success for the family. They were recently able to go on a holiday, which included a nine-hour plane flight, without any problems. Niamh is back up to standard in school, the children all take part in after-school clubs, and Steve has returned to full-time employment.
Beverley adds: "The children behave much better and apologise if they are naughty, which they never did before. They try really hard to be kind so they get a star on the kindness chart, and you can see they are proud when they do something good.
"Since we did the Nurturing Programme they are always saying what a lovely mummy and daddy they have. Things got harder before they got easier, but we stuck at it and now we're bringing up our children in a way that will make them better adults in the future."