World location
UK and Cape Verde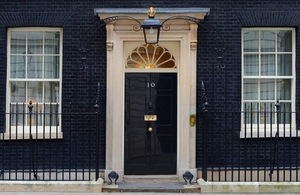 Prime Minister David Cameron met with Hungarian President János Áder and discussed climate change and global water issues.
Our mission
Our mission is to enhance the security and prosperity of the UK, and to contribute to sustainable development in the region, in particular through supporting bilateral trade and investment, encouraging democracy and good governance and working with regional and international partners to reduce conflict and beat drug-trafficking and other international crimes in the region.
Documents
Organisations
Foreign & Commonwealth Office
We work on foreign policy matters, aiming for more effective international organisations, consolidating the single market, supporting open markets and low-carbon growth. We work with Portugal to beat terrorism, nuclear proliferation and organised crime, and encourage Portuguese engagement in foreign defence missions in response to international crises. We aim to increase bilateral trade and investment, particularly by encouraging partnerships between UK and Portuguese companies to take up business opportunities in Portuguese-speaking countries.