Guidance
UK Home Made Explosives (HME) Facility
Information about the HME Facility and how government departments, industry and academia can book it to research home made explosives.
The Home Made Explosives Facility and Centre of Excellence is located at the Defence Science and Technology Laboratory's (Dstl) Porton Down site. It brings together a unique selection of capabilities on a single secure site to fully understand the nature of HMEs.
Download the HME Facility brochure (PDF, 2.86MB, 2 pages) for more detail.
Features and benefits
The HME Facility benefits from the following:
remote control and monitoring capability
systems and procedures for safe handling and transfer of HME around the facility
instrumented test pad
bespoke screening and detection suite with flexible working space
opportunities for equipment testing and evaluation
on-site laboratory offering real-time chemical analysis
state-of-the-art instrumentation in command and control building
training venue in unique surroundings
comfortable working environment for researchers
access to specialist personnel
Book the HME Facility
The facility may be booked, subject to availability and costs, enabling researchers, product developers and specialist trainers to take advantage of its many unique capabilities in a dedicated, safe and controlled environment.
About the facility
Following the July 2005 terrorist attacks in London, the UK Government commissioned and funded a purpose-built facility to improve national capability to respond rapidly to emerging Home Made Explosives (HME) threats.
The HME Facility opened in 2012. It provides the UK with a unique capability, allowing the properties of HME to be evaluated for both blast and detection characteristics on a single site. This allows research teams to work with a wide variety of materials and deliver scientific data on these threats.
This advanced capability helps better protect the UK, supporting the government's counter-terrorism strategy and National Security Strategy.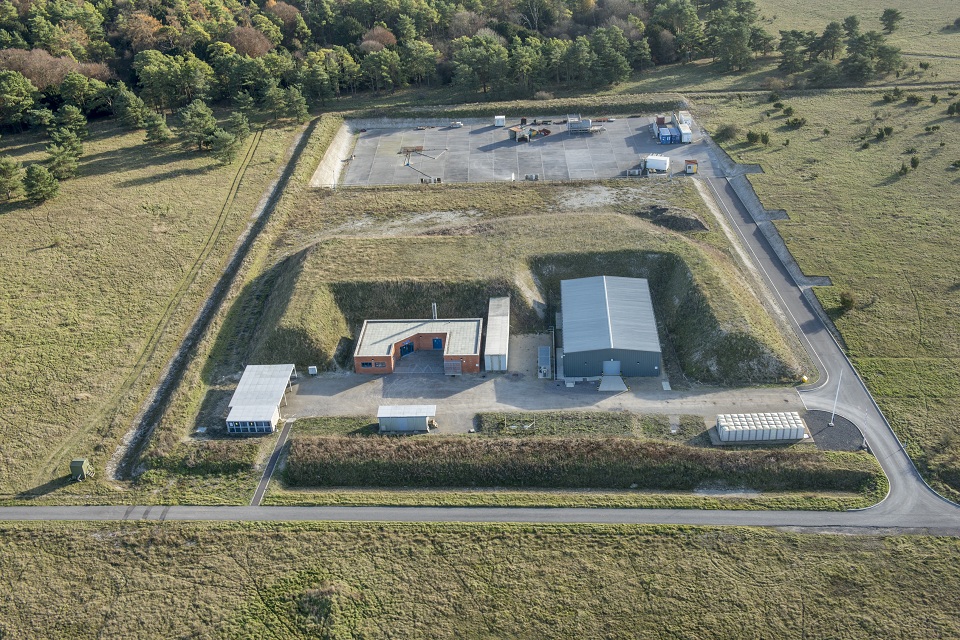 Published 21 August 2014
Last updated 20 July 2016
+ show all updates
Added HME Facility brochure (PDF)
First published.