World location
UK and Venezuela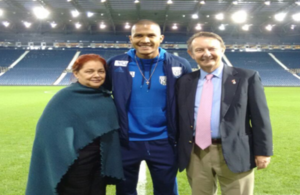 Ambassador John Saville briefed Venezuelan football player Salomón Rondón about sports projects that the UK has implemented in Venezuela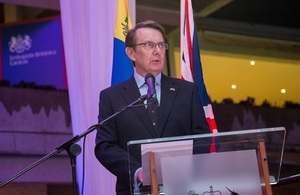 British Embassy in Caracas celebrated H.M. Queen's 90th Birthday Party with a reception attended by diverse sectors of Venezuelan society.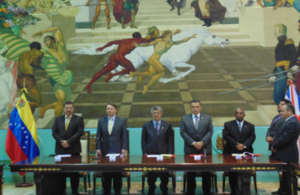 The Venezuela – UK Parliamentary Friendship Group will foster closer links between both parliaments and promote deeper bilateral relations at every...
Our mission
We develop and maintain the important and longstanding relationship between the UK and Venezuela since the independence movement. This involves a wide range of political, security and economic issues of interest to the UK and Venezuela.
Documents
Organisations
Foreign & Commonwealth Office
The British Embassy in Caracas represents the British government in Venezuela.
Consular Section
Torre La Castellana, Piso 11
Avenida Principal de la Castellana (Av. Eugenio Mendoza),
Urbanización La Castellana
Caracas
Venezuela
Open to the public:
Monday to Wednesday & Friday 8:30am to 11:30am
Closed on Thursdays.

(Outside of normal Embassy operating hours our switchboard will direct you to the appropriate out-of-hours number).
Access and opening times
Department for International Trade
Department for International Trade (DIT) in Venezuela helps UK-based companies succeed overseas. We also help companies bring high-quality investment to the UK's economy.
Department for International Trade Venezuela
British Embassy
Torre La Castellana, Piso 11
Av. Principal de la Castellana
Urbanización La Castellana
Caracas
1061
Venezuela
Switchboard +58 212 319 5800