World location
UK and South Sudan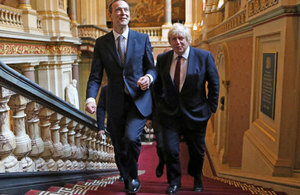 Boris Johnson is the new Foreign Secretary following Theresa May's appointment as Prime Minister.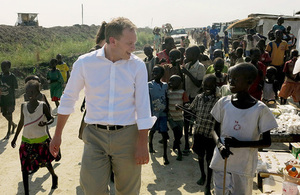 UK will help South Sudan avoid a famine as conflict, droughts and poor harvests have created one of the world's worst humanitarian crises.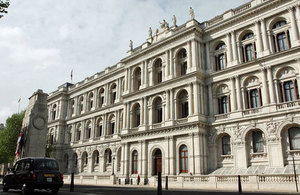 FCO Minister James Duddridge welcomes first meeting on South Sudan peace agreement in Juba on Friday 27 November
Our mission
We work closely with the Republic of South Sudan government on a wide range of issues which support international peace and stability efforts in South Sudan. This covers the political, security, economic, humanitarian and human rights challenges in South Sudan as well as negotiations between Sudan and South Sudan.
Documents
Organisations
We work closely with the Government of the Republic of South Sudan to build upon our strong bilateral relationship and to support peace and capacity-building.
British Embassy Juba
EU Compound,
Kololo Road,
Thom Ping, Juba,
Juba
Juba
South Sudan
Email ukin.southsudan@fco.gov.uk
Reception and general enquiries: +211 (0) 912323712/+211 (0) 959200010
Consular enquiries [emergency calls only out of office hours]: +211 (0) 912327315/ +211 (0) 0959100135
Consular assistance (24 hour) +44 1908 51 6666 or +211 (0) 912327315 or +211 (0) 0959100135
Access and opening times
Department for International Development
We work in South Sudan to help improve stability and reduce extreme poverty.
DFID South Sudan
EU Compound
Kololo Road
Thom Ping, Juba
South Sudan